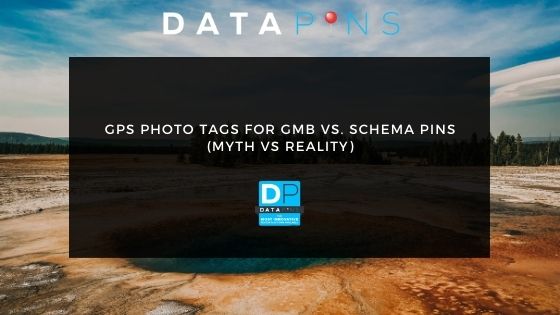 Many SEO experts have examined the myth of GPS photo tags influencing Google Maps rankings. Here's the reality, it doesn't work. However, don't confuse GPS photo tags with other kinds of SEO techniques, such as schema markup — which can, in fact, influence rankings.
Local businesses have been trying to gain an edge since SEO's inception, and many myths, legends, and fairytales have come along for the ride. Unfortunately, since Google doesn't publicly release its algorithm, the industry has a history of guessing games, many of which lead people down a rabbit hole that wastes their time and resources.
What is Image Geo-Tagging?
Geo-tagging, also referred to as GPS photo tags, is the insertion of location information into the file data of any given image. The actual tags are the location information of the photo.
For instance, one might geotag a photo by inputting latitude, longitude, and altitude information into the EXIF data of a given image. You can then add the geotagged photo to your Google Business Profile to feed Google more information about the picture and the physical location.
An SEO Alternative To Geo-Tagging
While geotags don't work for SEO, as Google strips the EXIF data from the image as soon as it's uploaded, another SEO technique influences rankings. Schema markup is not a new concept for those who've studied SEO. However, using schema markup for location-specific information is underutilized. New software called DataPins maximizes schema markup for city pages.
What are Schema Pins?
Schema pins are pieces of unique map data, in schema form, generated by the DataPins app. Just like with GPS photo tags, the basic principle is to create unique, location-oriented content for your website – or in the case of the emphasis of today's post, your Google My Business page. The difference is that Schema Pins influence rankings.
For example, let's say you are a roofer and re-shingling a roof in Fort Worth. With the DataPins app, you can take a picture of the worksite, enter the location information, and have unique image and map content published to the relevant sections of your Google My Business page. It's pretty much automatic and doesn't require you to manipulate EXIF data.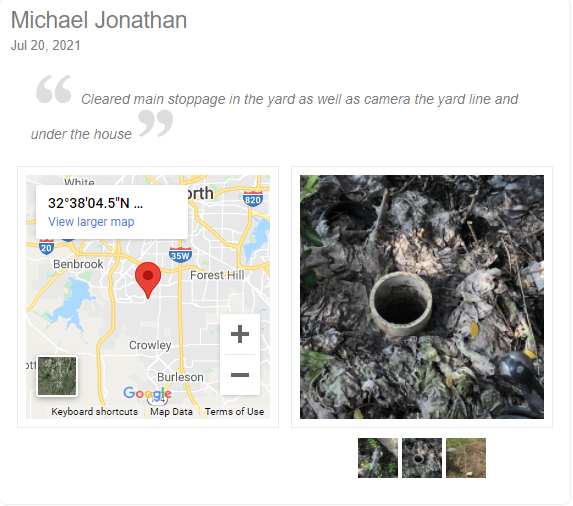 Schema pins display pins on the map where the service took place. Unfortunately, some confusion remains regarding schema pins and their relationship to geotags (none). However, misinformation is floating around on YouTube and other forums, so we thought we'd clear it up for 2023.
The Basic Principles
Both geotagging and schema pins aim to increase the relevance of your content to specific searches. The more relevant your content is to someone's online query, the better your chances are of ranking on the first page. But, of course, the first page is always where you want to be.
For example, let's say someone searches for "roofers in Fort Worth." Google will scan the internet for content related to roofers in Fort Worth. The unique content you have that pertains to "roofers in Fort Worth" increases your chances of ranking as one of the top search results.
Both GPS photo tagging and schema pins generate unique content that is location-specific. The myth, however, is that GPS photo tags for Google Business Profile are more effective than schema pins. Here's why that's simply a myth.
GPS Photo Tagging Study
In one study conducted over one month, GPS photo tagging had a negligible effect on search engine rankings. The study targeted 16 different keywords and involved 18 unique posts, each with its own geotagged image. The study concluded that six keywords dropped in rankings (2 were actually displaced to the 51st position or lower), nine didn't change at all, and only three improved rankings (likely unrelated).
In our humble opinion, gaining a ranking for 3 out of 16 keywords and sliding down on 6 is not an improvement. Hence, GPS photo tags for Google Business Profile aren't effective. They don't work at all.
The Schema Pins Study
On the other hand, Molberg Plumbing LLC used Schema Pins with notable success. The study data tracked organic search discovery rate, new online review submissions, and new content generation. The study was conducted over a year and involved a real-time Google Business Profile marketing strategy using Schema Pins.
The study concluded that the Schema Pins helped the company reach an organic search discovery rate between 84% and 87%. Customer reviews for the company also tripled across multiple platforms. Lastly, after a year of use, Schema Pins continually added fresh content to the Google My Business page of Molberg Plumbing LLC.
While some still insist that GPS photo tags for Google My Business can help increase online exposure, there is no doubt that Schema Pins work.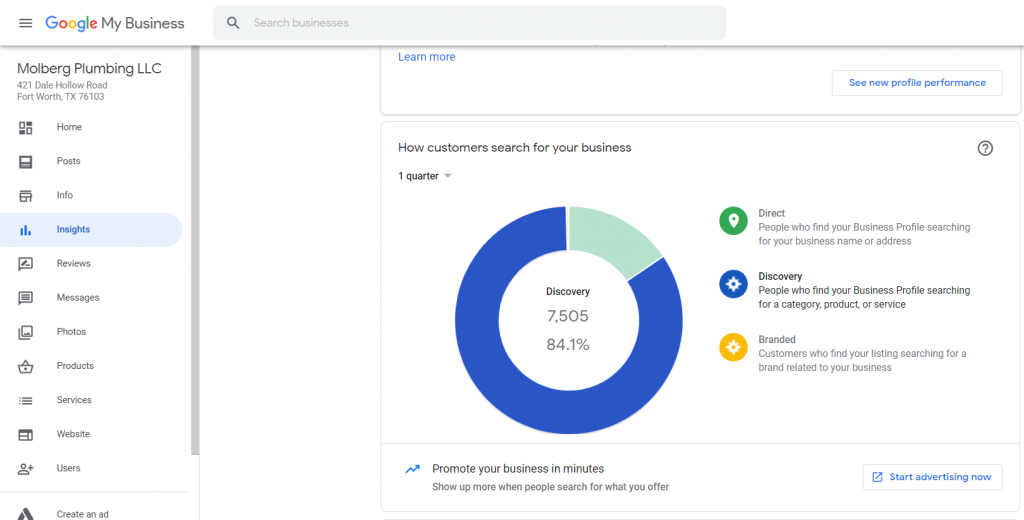 How Schema Pins Work
We have gone over how Schema Pins work to add fresh content to your website and Google Business Profile and how they can help you rank higher on location-specific searches. But Schema Pins are a massive boon to SEO because they help you get more customer reviews which are vitally important for SEO.
With the DataPins app, once a pin is added, a text is automatically sent to the customer with a link to a page to leave a review. This automated review request process was shown in the same study mentioned in the previous section to be more effective for getting customer reviews than other methods.
Get Started with DataPins
DataPins is all about sustainability and scalability. It can help expand your business by increasing its digital footprint. The app is very user-friendly and automates many critical digital marketing processes. To learn more or get started with DataPins, give us a call or shoot us a message.