DataPins Software Features
Pins are the most innovative way to perform local SEO in 2023. You simply snap a photo of your job on-site and let DataPins automatically populate the content on the corresponding webpage.
Text messaging is the preferred method of communication in 2023 and the most effective one to generate reviews. Send a shortlink of your review portal to a satisfied customer and reap the benefits.
Emails are a supplemental channel to remind customers about leaving a review. Older clients may prefer to leave the review on a desktop PC rather than mobile and you provide this alternative option.
Rank on Google Maps and Google Search by performing pins. Allow DataPins to populate corresponding pins to the relevant website page for SEO rankings. Appear in Google's Local Map-Pack rankings along with traditional organic results. Terminate low-quality content and replace it with user-generated pins and reviews along with geo-signaling for a premium local authority. In addition to ranking for local keywords, convert local users at a higher rate through regional social proof and more.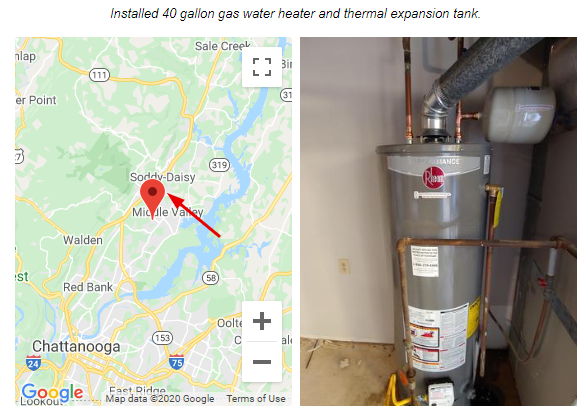 Perform Pins by Location or Service-Type and Dominate Local SEO Without Having to Do Any Major Website Labor
Expanded Features
DataPins is a reputation management platform that provides a variety of features for small businesses as well as digital marketing agencies. Whether you are handling your own business reputation or are doing so on behalf of your client, DataPins makes the process simple. Not only do we provide the baseline reputation management features found in competitor software, but we also provide pins, something our competitors are unable to match in the industry. Let's take a look at the full list of features provided by DataPins: The #1 Review Software in 2023:
Pins
Pins separate DataPins from other review management software. Ranking outside your service area is a challenge in SEO. Whether you are a plumber, roofer, or other type of small business, it's simply not enough to rank in your main city. To grow your business, you must attract consumers in surrounding zip codes. This can be done through DataPins pins. When you perform a service for a homeowner, you grab your phone and complete a pin via the DataPins app. This pin will tag the appropriate pages on your website and display proof that you performed a service in that area. For example, you fix a water heater in Dallas, TX but you are located in Fort Worth. Your Dallas TX city page will show the pin, as will your water heater repair service page. GMB listings also pick up this data through the page.
Pins by Location
Contractors who've tried SEO know how difficult it is to rank for cities outside your main service area. The good news is that DataPins addresses that very problem through location-based pins. Every time you complete a job in a city outside your main office address, the images, and pin data will populate on to your website's corresponding city page. This way, you can rank for a bunch of different areas and provide visitors with proof that you've done work in their zip code.
Pins by Service-type
City pages are a great way to expand your reach in terms of local SEO. However, service pages remain the most important content for your website. With DataPins pins by service-type feature, contractors can strengthen individual service pages like water heater repair, TPO roof coatings, or even HVAC maintenance. Not only will pins for these types of jobs automatically appear on their corresponding web pages but they will also help convert visitors into new customers.
Employee Pins
As the owner of your contractor business, you likely have several employees performing jobs across your county. These employees can be given pin access so that they can pin at their respective job sites. Each pin will populate to your website on the appropriate city and service pages. If an employee is dismissed from your company, you can remove their access to the pinning technology and assign access to your new team member.
SMS Review Reminders
When customers fail to leave reviews of your business, it's not because they don't like you, it's because it takes too much effort to log-in to Google or Facebook and find your review portal. SMS text reminders with review shortlinks changes the game. By cutting out all the effort required to manually review a business, you will increase your reviews astronomically. Text message is the most undervalued form of communication for small businesses. Everyone has their smartphone on them at all times, which is why you must reach your satisfied consumer through their preferred medium: SMS. Expect a pleasant surprise by how frequently customers leave reviews when provided with a simple call to action, rather than having to figure out the process on their own. Our clients have experienced a substantial increase in review generation.
Email Review Reminders
SMS is the most direct way of communication in 2023. However, emails are a great way to ensure that reviews are left. First, they serve as an additional reminder to clients who've already received an SMS review reminder. Secondly, some people prefer to leave reviews on their desktop rather than their mobile device. By sending an email reminder, you are giving your customers that option. You should also note that some of your clients are going to be older, perhaps even senior citizens. These individuals are not as tech-savvy as middle age or younger people. Older customers may feel more comfortable accessing review platforms through email and their desktop computers. In order to maximize reviews, it is critical that you notify customers on multiple channels and that you provide a variety of avenues to attend to the request.