Job site pins from DataPins are a game-changer for Local SEO and reputation management. The technology allows contractors to pin their job and subsequently publish the details of the job on the company's website. Whether you work for a plumbing company, roofing company, HVAC company, or any other type of contracting business, you can utilize pins to boost your Local SEO. Before we dive deeper into how pins help generate leads to increase sales, let's define what pins actually are.
What are Pins?
Pins are map markers filled with data showcasing local contracting jobs in the form of consolidated SEO signals. They combine geo-coordinates, mini-maps, schema markup, job site images, and job descriptions into a single block. For example, let's say you are a plumber traveling to a nearby city to perform a water heater repair. You simply take out your phone, open DataPins, and snap a photo of the water heater.
You can then fill out the information, including the city in which the service is taking place, and then click submit. From there, DataPins works its magic by publishing your pin onto the relevant pages of your website (i.e., water heater repair services and plumber in Frisco, TX). The pin serves as unique content for your website and also verification of a service completed.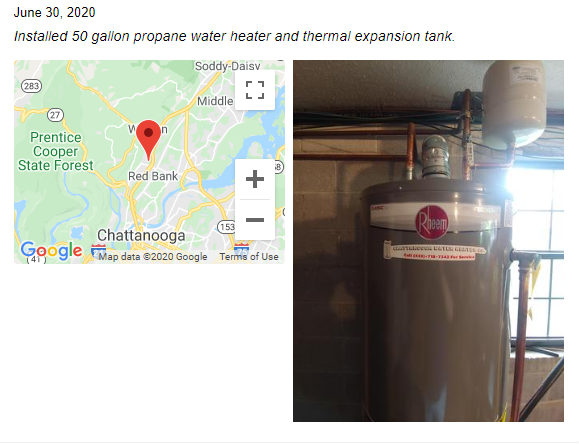 Pins automatically publish to your company's most relevant website pages
How Pins Help Contractors
SEO has evolved over the past decade, and for local contractors, ranking outside your primary zip code can be a real struggle. The problem Google faces is that they can't verify whether a local company deserves to rank in surrounding cities rather than just their main city because there's no real proof of them doing work elsewhere.
Pins serve as the solution to that problem. By publishing pins on your websites' city pages, you prove to Google and your visitors that you are servicing various cities. Let's consider some of the ways pins assist contractors:
How Pins Contribute To Local SEO for Contractors
Ranking on the Map 3-Pack is a big deal for contractors. It's one of the most efficient ways to generate leads through organic search. Additionally, contractors can benefit from ranking on traditional organic results for geo-specific search queries.
Let's say, for example, a resident of Irving, TX, searches for plumbing in irving tx — you may be based in Fort Worth, TX but can still rank your Irving, TX, city page on the results. As long as you have pins published on the city page, you are putting yourself in a position to rank.
In summary, pins help boost local SEO on both the Map pack and traditional organic results.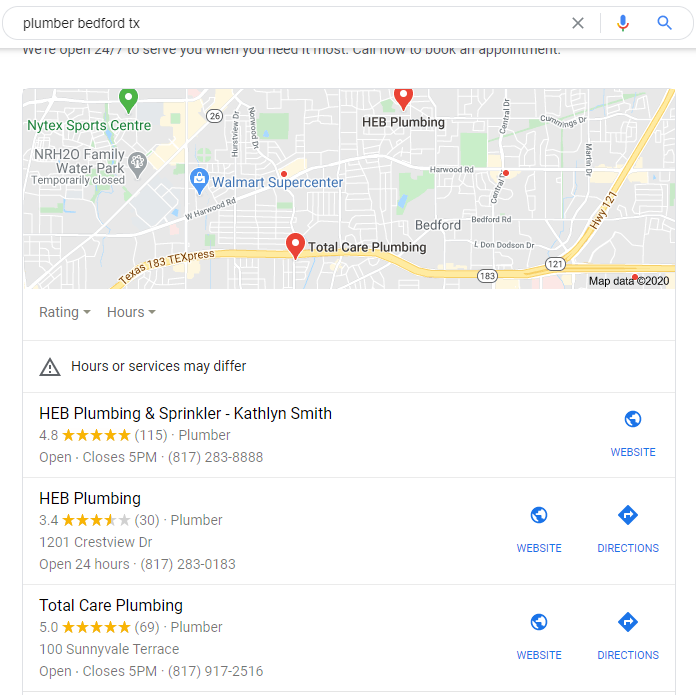 Ranking on the Local Map Pack is critical for local contractors who are looking for relevant leads
Conversion Rate Optimization
Ranking on Google is only the first step to generating consistent leads. To really dominate your local market, you must convert website traffic into paying customers. Pins help accomplish that goal by giving local residents a reason to trust your company.
With published proof of your jobs throughout your website, visitors will intrinsically trust your company to be reputable and reliable. Not unlike reviews, pins help humanize your local business. When prospects see proof of jobs completed for a specific service type in a specific zip code, they will know that their needs can be met.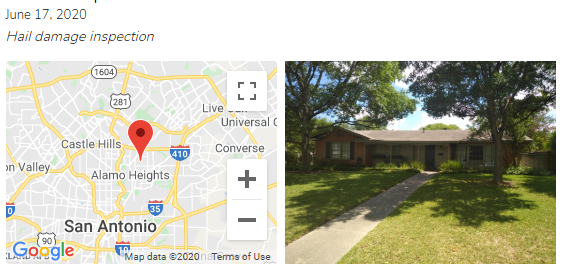 Visitors who see proof of relevant services are more likely to convert
Content Marketing
When SEO marketers speak about content, they are usually referring to written pages and blog posts. But in reality, the best form of content comes from DataPins's pin feature. Since pins are automatically published to relevant website pages, they serve as unique and relevant content that can't be replicated by a "content writer."
Furthermore, this content can be marketed in a variety of ways, from social media distribution to email marketing. And rest assured that your site's visitors will be far more intrigued by proof of service than they will be by some 3rd party content writer trying to stuff keywords into the headers. Best of all, pins are also Google-friendly, meaning they are effective for search engine optimization.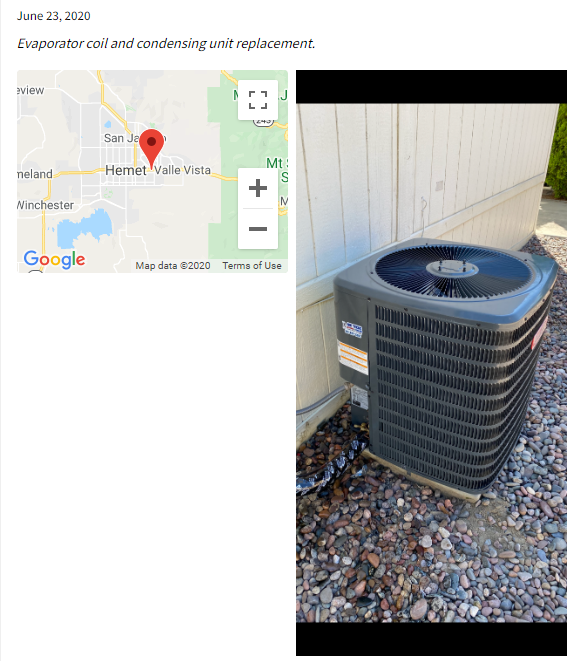 Call DataPins Today
To add pins to your website, call DataPins today at 800-775-1250. We created this software specifically for local contractors to serve as a solution to the widespread SEO challenges facing service area businesses (SAB). We work with roofers, plumbers, HVAC companies, and other contractors. Our team is standing by to discuss the expansive impact of pins on Local SEO rankings.