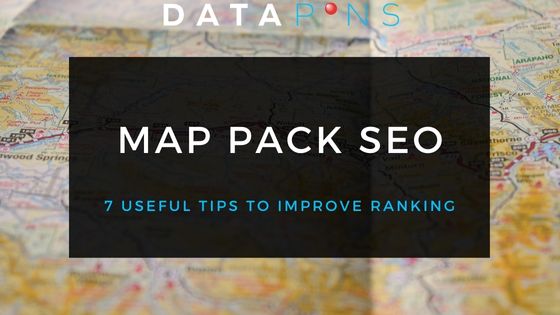 Map Pack SEO is critical for local businesses in 2022. The Map Pack appears on top of search results for most local queries making it prime digital real estate for companies looking to generate local leads online.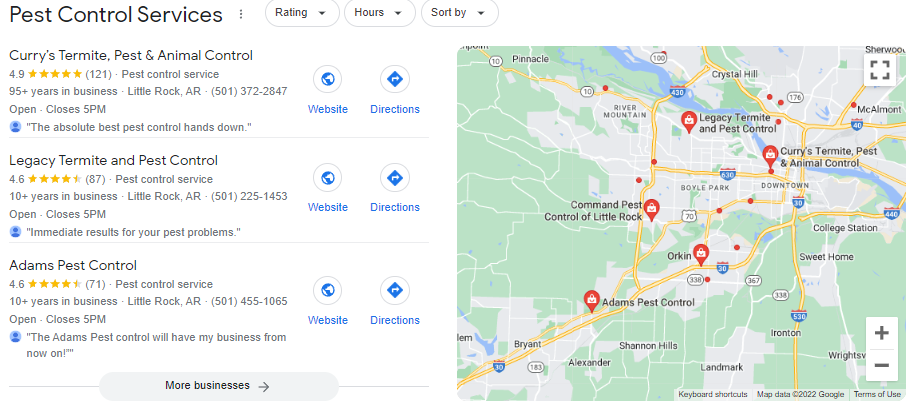 However, most people don't know that Map Pack SEO is based on a separate Google algorithm. Therefore, improving your position on Google Maps requires different strategies than you would use for a website.
Here are seven tips to boost Map Pack rankings:
1) Optimize Your Google Business Profile
The first and most important thing you must do is get listed on Google Business Profile. If you don't, you have no chance of ranking in the Google Map Pack. Getting set up is free though you will have to go through a verification process which you can get started here.
Once you are listed, start loading up your profile with a concise description of your business, the areas you service, the services you offer, your hours of operation, and accurate contact information. Don't forget to include a link to your main website.
Once you have everything set up, don't just leave your profile idle. Instead, try to update it as often as possible. For example, if your company just started servicing a new area, add it to your profile. In addition, people will be able to leave reviews of your business on your Google Business Profile, so be sure to respond to those reviews as much as possible.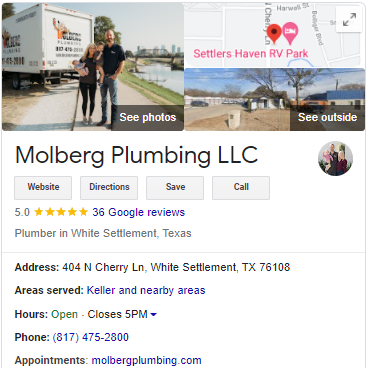 Keep in mind that Google loves fresh content, so keep your Business Profile up to date as much as possible. You can add Google Posts automatically using the DataPins Local SEO tool.
2) Add Local Content to Your Website
Standard SEO overlaps with Map Pack SEO via local website content. However, to utilize this method, you must include your website URL within your Google Business Profile under the website field.
Once you've connected your website to your Google Business Profile, it can begin influencing your Map Pack rankings via web content. For example, adding a local landing page or a service page can increase your rankings on Google Maps for related queries. This is because Google associates your website's content with your Google Business Profile.
For example, let's say you run a plumbing business in Akron, Ohio. Whenever someone searches for plumbers in Akron, Google will crawl websites associated with nearby map listings, searching for plumbing-related information.
3) Submit Citation Listings
Your NAP (name, address, and phone number) is like a digital ID for your local business. Citations help verify and disseminate that identification. Directories like Yelp and Angi and social media platforms like Facebook and LinkedIn create NAP citations for your local business.
Off-page citations are any mention of your business or website anywhere other than your own website. The more of these citations you have, the more signs you have pointing to your website. As a result, Google trusts your business listing and may rank it higher on the Map Pack.
4) Install DataPins
DataPins is a Local SEO tool that increases Map Pack rankings with schema markup, geo-coordinates, and user-generated content. In addition, DataPins publishes social proof on your local business website, which contributes to your Google Business Profile rankings.
The best part about DataPins is that it auto-generates local web content based on your job and location. So once you take a photo of your job and write a short caption via the mobile app, the software does the rest by publishing the pin to the correct page.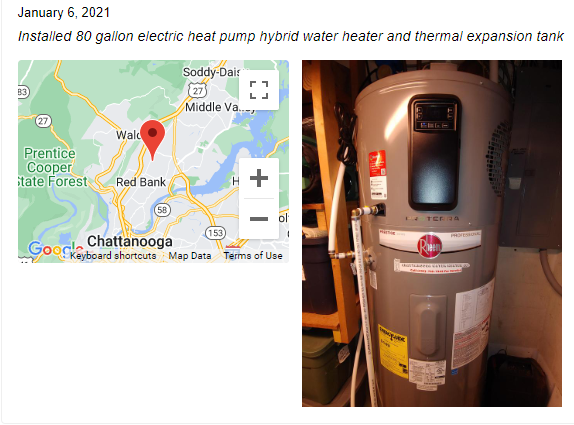 Each time you submit a pin, another geo-coordinate, and mini-map appear on one of your pages, and your Map Pack rankings have a chance to increase.
5) Publish City Pages
City pages are another way to boost Map Pack rankings in 2022. One of the most challenging things to do is rank on Google Maps outside your primary service area. Using local landing pages combined with DataPins, you give yourself a chance.
Let's say you operate a roofing company in Fort Worth, Texas. Showing up on the Map Pack in Fort Worth is relatively straightforward. However, showing up in nearby cities like Southlake and Grapevine requires publishing individual city pages.
The key to creating successful city pages is writing unique and locally-driven content. Unfortunately, most websites use duplicate content for their city pages and swap out the city name. Google's algorithm is far too sophisticated to provide you credit for duplicate content pages.
6) Build Local Links
Local links also influence Map Pack rankings for local businesses. As a result, many companies wonder whether they should build links to their Google Business Profile or their website. Of course, the answer is your website.
We've already outlined how Google can associate your website URL with your Google Business Listing. As a result, the links pointing to your website will also influence your Google Maps rankings.
Aside from the apparent SEO benefit, building links to your website ensures that you own the digital property. For example, if you were to build links to your profile that were suspended, those links would be rendered useless.
7) Be Aware of Your Map Marker
The most overlooked Map Pack SEO ranking factor is your map marker. Spoiler alert, Google Maps is an actual interactive map with markers for every business listing. Even service area businesses with hidden addresses have a map marker on Google Maps' internal mapping system.
As a result, your physical location will directly influence your rankings. If your office address is in a prime location of a central metropolitan area, your listing will receive many more impressions than a business located on the outskirts. Google's proximity ranking factor is very significant.
While you can't manipulate your map marker, you always have the option to move your office to a better location. Once you re-verify your business via postcard, Google will move your map marker to your new location.
8) Get More Google Reviews
Last but not least, get as many Google reviews as possible. Use a tool like DataPins to automate review requests through SMS and email reminders. In addition, ask all of your customers personally after finishing a job. The majority of consumers will submit feedback if requested multiple times.
The number of reviews on your profile absolutely influences rankings. For example, searching for seattle hvac company will show you that nobody with fewer than 100 reviews ranks on the Map 3-Pack. While review frequency is important, always make sure the feedback is legitimate.
You will get a few negative reviews on Google as you gather more customer reviews. When you notice a negative comment, reply professionally and attempt to resolve the issue offline. Customers will often remove the review or change it to a positive one.