The #1 Pest Control Software
DataPins is the top pest control software and app on the market today. Pest control companies can rank locally on Google Maps and generate consistent reviews for their business listing using this tool. Let's take a look at how DataPins changes the industry for pest control businesses: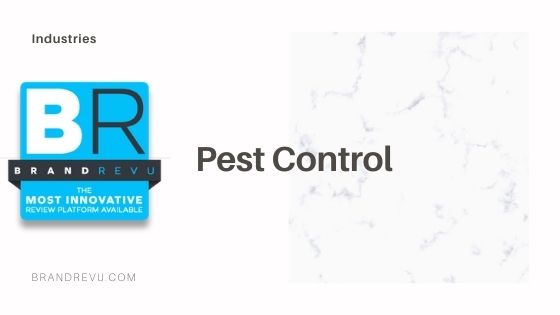 An Innovative Software Solution for Pest Control
To put it bluntly, if you are not using pest control software for reviews and reputation management, you aren't doing everything you can to earn new customers and retain existing ones. Review and reputation management automate a critical SEO practice. It helps you manage your customer reviews across a broad spectrum of platforms and can even integrate them onto your website.
Pest control software for review and reputation management is beneficial for local SEO. Local customers rely on reviews if they have never used your services before. Get more positive reviews from a specific area and zip code, and the citizenry of that area will be more likely not only to see your business when they search for pest control companies near them, but to hire you as well. 
You may already have a local SEO strategy in place. You may have your business listed on all review platforms. You may post regularly on your well-managed Facebook and Instagram accounts. But once again, if you aren't using review and reputation software, you aren't doing everything you can to acquire and convert more leads. So in the following post, we will discuss the importance of pest control software for review and reputation management and how you can use them to your advantage.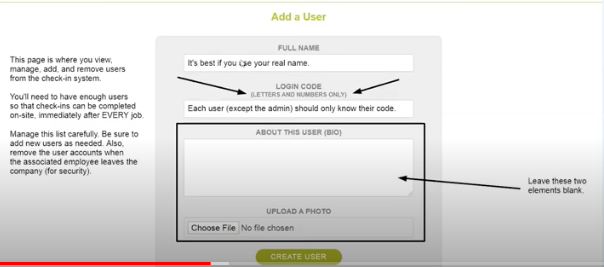 How Can Review and Reputation Management Software be Helpful?
Even if you feel that you are raking in a reasonable amount of fresh leads every month and converting at a healthy clip, review and reputation management software will surely boost your conversion rates. Take a look at what this kind of software can do:
Target Service Areas: When you have reviews in a specific area, your local SEO boosts accordingly. Even if your company's office is outside the location or city, you can still ensure that you show up on local searches in that area by having well-managed reviews. Targeting areas that you want to expand your business in helps expand clientele. It helps grow your business and allows you to target specific customers.
Build Trust: Again, the logic is simple: have more positive reviews, and people will be more apt to trust your brand. But let's look at this phenomenon in practice. According to a consumer report, online reviews influence consumers' buying decisions 93% of the time. That's an insane amount of influence. And this statistic makes it easier to comprehend how having plenty of good reviews help you boost conversion rates.
Saves Time: If you have tried to manage all of your profiles on all the review sites, you know it takes time. But reputation software automates and consolidates this process to concentrate on more critical aspects of your business operations.
Website Consolidation: It's essential to take as much of the onus off of your leads and potential customers. Another way that pest control software for review and reputation management helps is by integrating all your 3rd party website reviews onto your official website. You can have reviews from Google My Business, Yelp, and others appear on your pest control website so your customers don't have to scour the internet trying to figure out whether or not they can trust your business.
How Does Reputation Management Software Work?
DataPins helps you rank in cities outside your primary service area with pins. When you have DataPins set up for the other cities, you do what's called a pin. The pin allows DataPins to know which service area page to route information. Once you've added a pin, you can take pictures of the job site, and they are sent automatically to the corresponding service area page.
This pin system works the same for customer reviews. After you have completed service in an area you are trying to rank higher in, and the customer submits a review, that review publishes to the corresponding city/area page. 
And user-generated content like reviews is as good as gold for search engine algorithms. They are authentic and help search engines index you as a credible source of pest control services.
Reputation management software like DataPins garners more user-generated content so that you can boost local SEO rankings for specified areas. But more importantly, DataPins makes it easier to manage which content goes to which area page. But there is another crucial way in which reputation management software works for the benefit of your business.
Service Area Visibility
Seeing your brand name repeatedly instills a sense of trust in prospective customers, aka brand recognition. But to gain brand recognition in any area these days, you need to have solid online visibility. But how do you gain online visibility in Tuscon if you have a business office in Mesa? Through reputation management software.
When you start generating more reviews in your target areas, that content will show up when local searches. You may even break into the local three-pack, which will increase your online visibility considerably. Pest control software for review and reputation management helps you appropriate more user-generated content to your website's appropriate area pages – building your online presence in any particular area.
The DataPins Difference
You may be asking yourself, "Which is the best reputation management software?" and you can imagine what our answer is going to be. But the fact is that we designed DataPins for trades like pest control. So if you want more leads and conversions for your pest control company, contact us today.