Want more roofing reviews? DataPins can help you achieve your goal. There are two main components to DataPins, review requests and pins. Both help local roofing contractors rank on Google, and both are automated with this software. Roofing is a competitive industry, and reviews separate you from competitors. Ranking for local keyword terms like "roofer near me" is essential to lead generation in 2023. But how can contractors get more reviews? The best way is to ensure that satisfied customers actually leave reviews. Most clients are willing to leave a review but don't know how. Some are too lazy. DataPins eliminates both problems with no effort.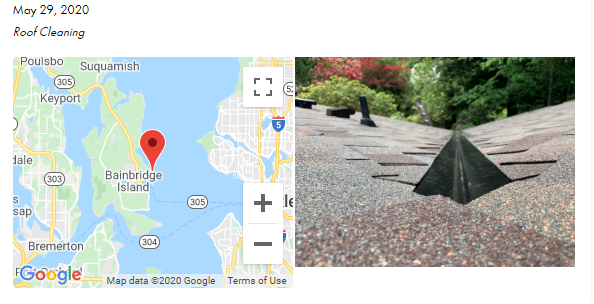 Automated Review Requests for Roofers
When satisfied customers don't leave reviews it frustrates roofers. They failed to help your business despite knowing you helped their problem. The result is reduced local SEO signals that determine where your business listing ranks on Google Maps. Your website is also less likely to improve its ranking on organic search results. If these customers simply took one minute of their time, everything changes. DataPins makes this possible through review requests. The app sends SMS and email reminders to customers. The reminders include shortlinks to make the process easy.
Local Pins for Roofers
Every high-ranking roofing website has a secret weapon. There are reasons why one roofing company ranks over another. Often times companies write content and build links in hopes of overtaking competitors. It's become clear over the past decade that those strategies don't always work. In fact, they rarely work. But DataPins has introduced a new variable to the mix. Local pins showcase your work on corresponding website pages. If you repair a TPO roof in Dallas, the pin goes to your TPO page and Dallas page. If you identify a roof leak in Fort Worth, the pin goes to your roof leak page and Fort Worth page.
Rank in Other Cities for Local Roofing Keywords
Google ranks map listings based on proximity, relevance, and prominence. Roofers within Los Angeles don't rank well in Van Nuys. Roofers within Milford, CT don't rank well in New Haven. Google's geo-mapping is too smart. Organic results are similar. Websites with an address within the exact city rank better than those outside of it. Unless you have DataPins. With local pins, everything changes. Since roofers can show proof of their work in outside zip codes, they can rank and convert in those areas too. Google recognizes that the city page is not a bunch of random nonsense written to manipulate the search engine. Instead, it's social proof that the company is legitimate.
Convert Traffic into Roofing Customers
Ranking on Google page one is nice but it doesn't guarantee anything. The ultimate goal is conversion. You want traffic to become paying customers. DataPins helps that happen with social proof. When consumers see pins and reviews they trust your service. It's simple psychology. Calls to action ensure interest is transitioned to action. Roofing companies can streamline every local SEO process using this software.
Get Started With DataPins for Roofers
Do you want DataPins for your roofing company? We don't blame you. Give us a call at —- to get started today. Our software was designed with roofers in mind. Our top goal is to help you generate reviews to boost local rankings. Text and email requests greatly increase review frequency. Local pins help your website rank and convert traffic into roofing leads. Stop losing to competitors in 2023 and grab DataPins today.