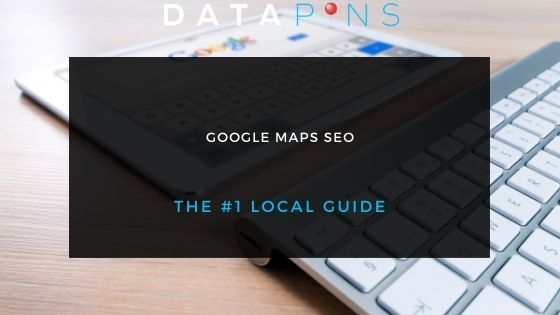 Google Maps SEO can be confusing for local businesses since it's based on a separate algorithm from Google's organic search results. The Google Maps algorithm uses three primary ranking factors: proximity, relevance, and prominence. In the following guide, DataPins will outline how to rank.
Google Maps Search Engine Optimization Basics
Google Business Profile
To rank on Google Maps, you need a Google Business Profile. You may know GBP by its former name (Google My Business). Setting up a Google Business Profile is easy and free if you have an actual office address.
You can verify your GBP through a postcard that Google mails to your listed address. Once verified, you can begin to optimize your listing to improve its ranking on Google Maps.
Google Business Profile optimization is a direct ranking factor for Google Maps. So the first thing you have to do is register your business on Google. Already have a listing? Great! Here are some tips to optimize it:
Get more Google reviews for your business
Upload high-quality images relevant to your business
Expand your listed service areas
Update contact information, location listing, and business hours
Describe your business in detail
Links to your company website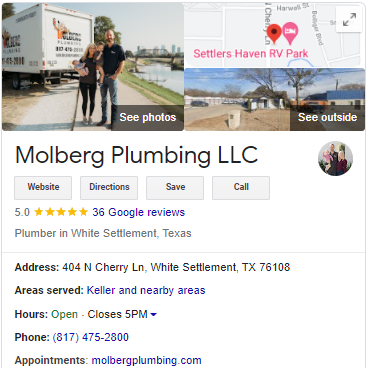 Google Reviews
The most tangible currency for Google Maps SEO is Google Reviews. You can generate Google Reviews using automated software like DataPins, which requests reviews from customers via text and email.
But, of course, you can also acquire reviews the old-fashion way by asking your customers in person. As a local business owner, you can train your technicians to request a review after completing their job.
The best strategy is to ask people in person and send automated requests. By applying both techniques simultaneously, you increase your chances of feedback by 147%. Here are some tips to generate reviews:
Use DataPins to send automated review requests
Ask customers in-person
Train technicians to ask customers after completing jobs
Add your Google Review link to your email signature
Add your Google Review link to your website's header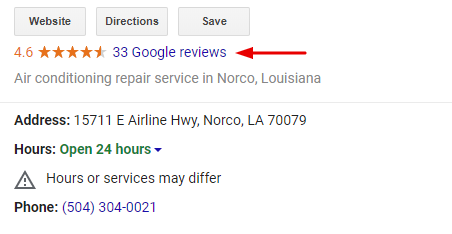 Google Maps Ranking Factors
Proximity
The proximity factor considers the distance between the searcher and your listed (or hidden) business address. As a local business, you can't do much to influence proximity unless you're willing to move your location specifically for SEO purposes.
In such cases, target the middle of a high-population city. Remember, Google Maps is literally an interactive map to accurately approximate your businesses' distance to their online searchers.
Relevance
The relevance factor considers your business's relevance to the user's search. For example, if you are a pool cleaner in Seattle, WA, the name of your company, domain name, and business type all influence relevance.
In this example, a company named Joe's Pool Cleaning Services with a domain name joespoolcleaning.com and a business type of pool cleaning service will meet every relevant factor that Google considers.
Prominence
Google reviews most directly impact the prominence ranking factor. However, other factors also contribute to a business's prominence. For example, Google considers offline factors like brand recognition.
In addition to offline (real-world) factors, Google also looks at your reputation from across the web. For example, do a lot of people search for your brand name in general? Is your website visited regularly? These all contribute.
Google Maps SEO Tips for 2022
Target Local Intent
One of the most important driving forces behind Google Maps SEO is local intent searches. So what are local intent searches? A local intent search refers to any search engine query that specifies a specific geographic location.
For example, "bakery in Barstow" or "mechanic on St. Cloud" or "computer repair near me."
You have probably searched with local intent. Local intent means looking for a business, service, or anything in a specific area. So why is local intent so important? It's crucial because people doing searches with local intent are usually ready to purchase.
They know what they want already, and they are ready to find it and pay for it. It's also important because 46% of queries entered into the Google search engine have local intent. That's nearly half of the billions of people using Google every day.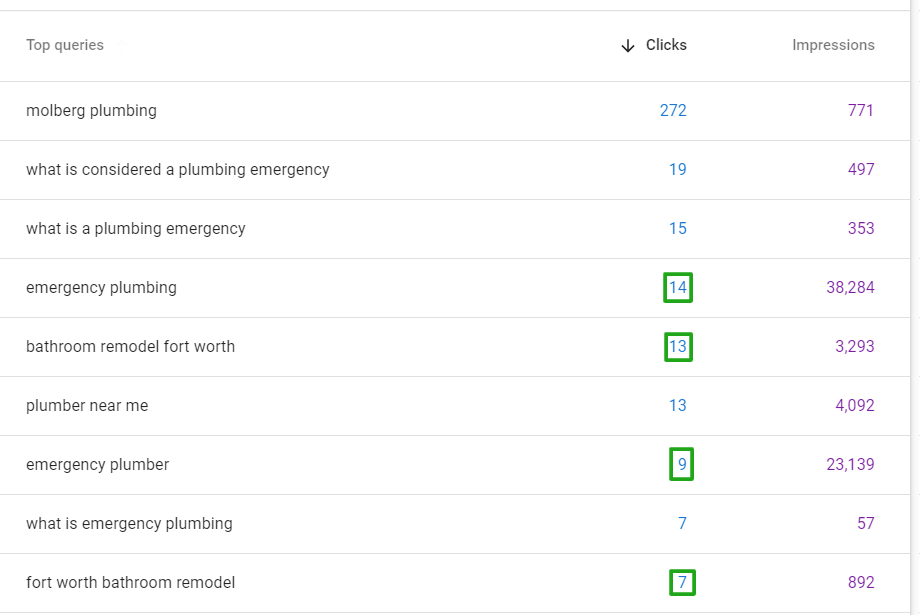 Build Google Maps Backlinks
Building links to your company website or Google Business Profile can improve ranking. In general, you should start with local business directories. Maybe a local chamber of commerce, union, or professional network would be willing to link to your business's site on theirs.
You can also register on the Better Business Bureau and, of course, social media sites like Facebook. You can also network with businesses that complement yours but don't compete with them. For example, reach out to other companies like real estate agencies, renovation contractors, and property management companies if you own a window washing company.
Ask if you can provide a guest post that provides value to their readers while inserting a link back to your website. Another option is sponsoring local community events, sports teams, and other regional endeavors.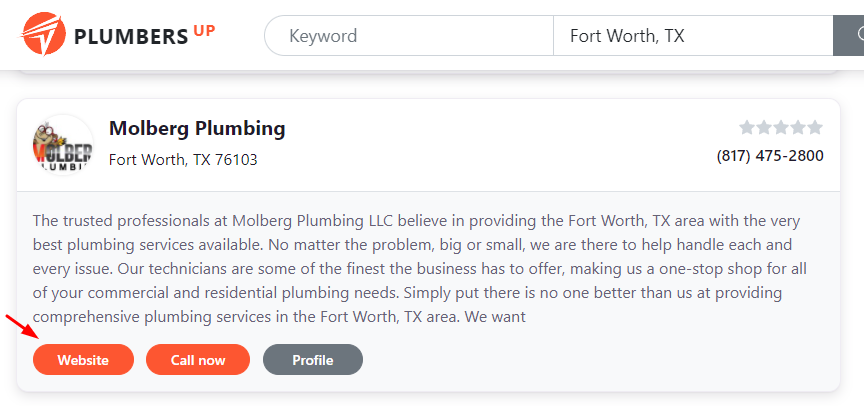 Generate Consistent Reviews
We noted Google Reviews as an essential element of SEO for Google Maps. However, getting one or two reviews is not enough. The highest-ranking profiles generate a consistent stream of customer reviews.
The more reviews you have, the better. They don't all have to be golden, either. Don't worry about a few bad reviews if you maintain an aggregate rating between 4.2 and 4.5 stars.
Anything higher seems suspicious, and anything lower makes your business look bad. The important thing is volume, though, so make sure you often ask for reviews, not just on Google but elsewhere.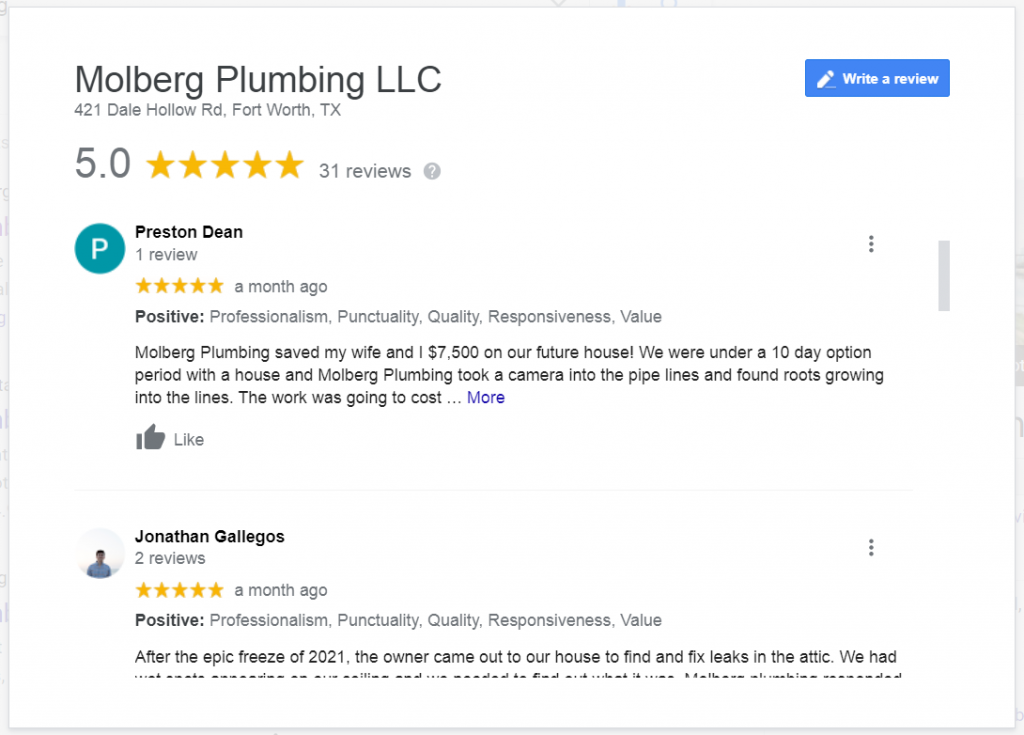 The #1 Google Maps SEO Tool
Various factors contribute to Google Maps SEO, but one tool simultaneously solves all of your problems. DataPins is a Google Maps SEO tool that provides an all-in-one solution for small businesses across the country.
DataPins serves as both a Local SEO tool and a Reputation Management platform. For Local SEO, DataPins produces schema pins each time a technician completes a job and tags it with the DataPins web app.
Each tagged job is automatically published on your corresponding website page, whether location or service. As a result, pins validate your service areas and services to Google.
After connecting your website to your Google Business Profile, you distribute these validations to your GBP and improve your rankings. Furthermore, you can connect reviews to pins for more social proof.

Learn more about DataPins today to improve Local SEO on Google Maps.