You came here to find the best local SEO tools for 2021. DataPins can help you identify tools that help boost local rankings on Google's Map 3-Pack and standard search alike. Many factors influence local rankings, and we've rated these tools based on how effectively they help small business owners grow their web presence in the upcoming year.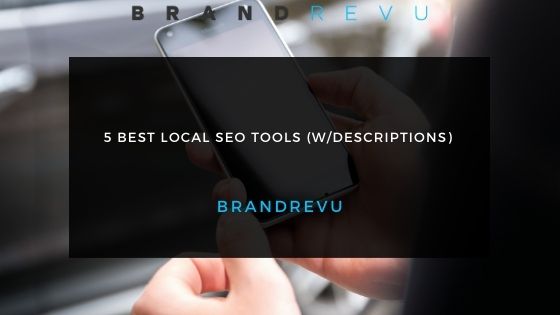 How Local SEO Tools Help Small Businesses
Whether you are running your own business or working on behalf of a client (as part of a marketing agency or sole property), local SEO takes time and effort. And we all need a little help with it from time to time. Many people turn to local SEO tools to help them automate some of the more tedious SEO tasks like review management and image uploading. 
And there are a decent amount of helpful tools and software suites out there. But there are pitfalls. We have personally encountered some free and freemium local SEO tools that did more to hinder than they did to help. And many business owners are looking to save as much money as they can on SEO services because, as we said before, SEO can take time and effort. And time and effort usually translate to expensive service.
Do our clients often ask us which is the best SEO tool? But the answer is always subjective. To address the various needs of DIY SEO'ers in cyberspace, we have put together a list of our favorite local SEO tools for 2021.
1) Siteliner
Siteliner is an excellent tool for enhancing your website's User Experience and identifying issues that could hinder your rankings. The free version of Siteliner allows you to perform a scan of up to 250 pages per month, which should be more than enough for most small businesses. There are two things we like about Siteliner:
It identifies broken links
It identifies duplicate content
Duplicate content can confuse search engines because they will not know which location is more relevant to a given search query. And broken links hurt your SEO rankings because it makes your website harder to navigate. So Siteliner is a handy tool for correcting mistakes that can be holding your rankings down.
2) DataPins
DataPins is the #1 SEO tool because it solves every local SEO problem automatically. It automates review requests through SMS and email, and it helps websites rank based on user-generated content. Instead of content writers crafting words about unfamiliar subjects like roofing and pest control, DataPins uses job-site pins and customer reviews to populate the corresponding service pages. Here are its two best features:
It publishes pins and reviews on the corresponding page
It automatically sends SMS and email review requests to clients
Standard business websites outsource content writing and on-page optimizations to people without expertise. For example, someone writing about roofing services doesn't know how to repair a roof. With DataPins, the content comes from the job-site pins and client testimonials, which is how consumers build trust in a brand.
3) Zipsprout
Local sponsorships are often golden opportunities for small businesses to get their name out to the public and increase brand awareness. But organizing and reaching out to qualified organizations can be very time-consuming. Zipsprout automatically matches you with suitable organizations looking for sponsorship partnerships.
ZS is one of the best local SEO tools in 2021 for two reasons:
It helps increase brand awareness in the local market
It can help you build your backlink profile
The first point is easy enough to understand: the more people know about your business, the more customers you stand to win. But backlinks are crucial to local SEO. Quality backlinks are one of the top Google ranking factors, and they help establish your website as an authority. And tools like Zipsprout offer a fast and consolidated solution to building a formidable backlink profile.
4) SERPTrends
For all the Google Chrome enthusiasts out there, SERPTrends is a useful extension for keeping an eye on the SEO performance and your competitor's sites. It's a non-intrusive plugin that doesn't require many resources but still lets you track whether certain websites have moved up or down in rankings over time. ST is a valuable tool for two reasons:
It makes it easier to audit your SEO campaign
It provides useful market intel
With SERPTrends, you can keep an eye on how specific recent changes you have made to your site have affected your rankings. And if you see that your competitors have ranked up by using SERPTrends, you can begin to evaluate their site to see what they are doing right.
5) Negative Review Removal
Objection Co offers this SEO tool for free. All you have to do is copy/paste a negative review from a particular platform. Negative Review Removal will evaluate how likely it is that you can remove this review. NRR is helpful for two reasons:
It helps with reputation management
It can help bolster your aggregate customer review rankings
Negative Review Removal uses artificial intelligence-powered NLP analysis to determine whether a given review is legitimate or not. It scans for company bias and fake reviews, among other factors, and assigns each review a score on how likely it is to petition and remove from specific platforms. If there is a high likelihood that you can remove the review, Negative Review Removal can begin the process for you.