DataPins provides Pembroke Pines Local SEO services with our included Map Ranking App. The DataPins app empowers local businesses in Pembroke Pines, FL, to dominate Google Maps search results. Pins create thousands of longtail keywords that can rank your business in the Local Map 3-Pack for nearby users.

Pembroke Pines SEO Services
You may have thought about calling up your local SEO agency to get to work on your business website. However, no agency can match the potency of DataPins: The Map Ranking App.
In addition to our powerful application and technology, DataPins also serves as your digital marketing agency and website designer, allowing us to provide full-service SEO to Pembroke Pines businesses.
Our services include:
Custom Websites
Our website design team crafts a custom website for your business that is compatible with our DataPins software. Unlike some SEO agencies, our designers create a website specifically for your brand, including color schemes, logos, and appropriate awards and badges.
Our web design team also makes it easy for customers to contact your business by inserting user-friendly calls-to-action like clickable phone numbers and easily navigable contact forms for mobile and desktop users.
On-Page SEO
Our SEO team creates an on-page SEO foundation on your website which is then enhanced by the DataPins software. For example, we will make service pages for each of your services offered and city pages for each service area. Finally, we complete the on-page SEO for all pages using title tags, meta descriptions, H1s, and quality content.
Since you already have a foundation for success, the DataPins app enhances your existing pages. For example, when you complete a specific service, the pins populate the corresponding page. As a result, your on-page SEO improves every time you complete a job.
Off-Page SEO
DataPins also handles your off-page SEO with citations and Google My Business management. Google and other search engines collect data about local businesses and consolidate it in their database. As a result, citations and Google My Business listings are critical to SEO success in Pembroke Pines.
One way DataPins helps with off-page SEO is by increasing reviews. The DataPins app allows for automated customer review requests through email and text. You'll find that this increases the frequency of reviews from your trusted customers.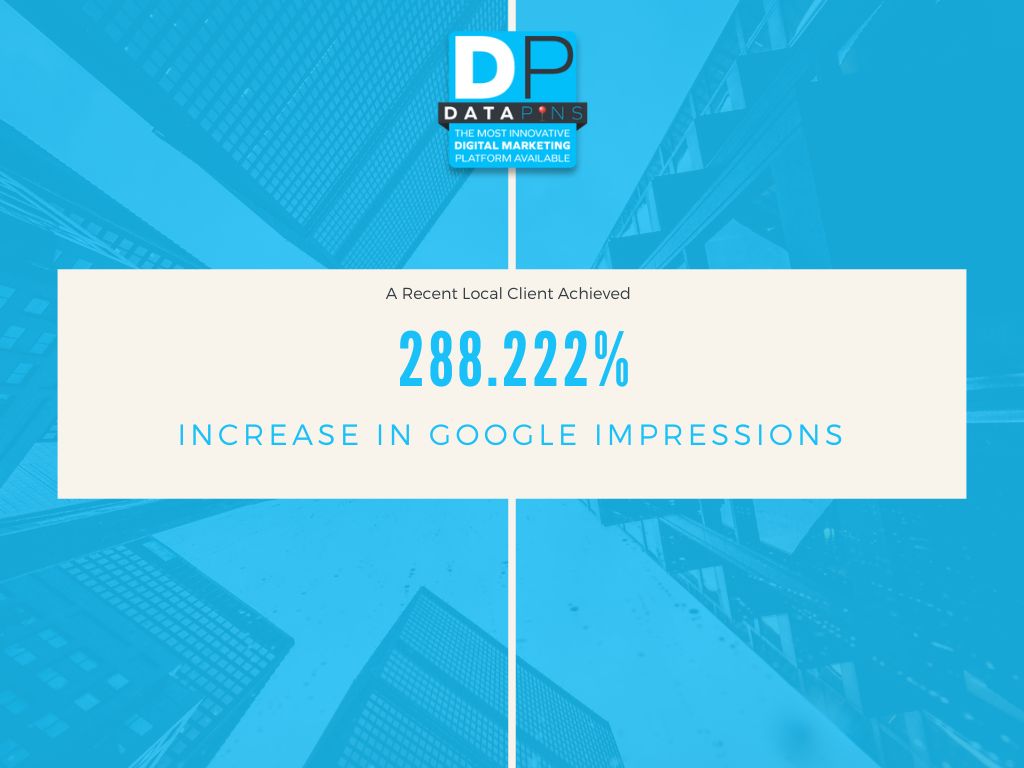 Rank for Thousands of Keywords in Pembroke Pines
Over 50% of all search queries are longtail keywords and undetectable from keyword research tools. For example, if a user searches for rannai water heater repair pembroke pines, it won't appear on Ahrefs, SEMRush, or Google Search Console. Still, they will see a Local Map 3-Pack on search results and choose a business.
Your business can collect this click and thousands of others using the DataPins app, which collects information from your job, including geo-coordinates, job descriptions, and photos to populate your optimized web pages. Google Maps then scans your website and allows your listing to rank for those keyword variations.
Reputation Management Services in Pembroke Pines
One aspect of Local SEO is review generation. Ranking consistently in Google's Map 3-Pack requires your customers to submit reviews to your Google Business Profile. The DataPins app allows business owners to automate review requests through email and texts.
As you might predict, automated review requests can increase the likelihood of reviews by 347%. However, the best results occur when business owners combine in-person requests with digital reminders. DataPins also showcases those reviews on your website via a slider widget in the footer of your website theme.
Recover from The Google Helpful Content Update With DataPins
Google's August 2022 Helpful Content Update began penalizing websites with unoriginal content. Unfortunately, this update hit many Pembroke Pines contractors whose agency used low-quality content.
DataPins addresses this problem by populating your website with EEAT content. EEAT stands for expertise, experience, authoritativeness, and trustworthiness. DataPins converts real jobs from your technicians into applicable SEO signals for your website.
DataPins also allows businesses to connect reviews to pins. In other words, you can show search engines that a specific job is connected with a verified review from Google or Yelp. This type of social proof demonstrates the coveted EEET that significantly influences rankings.
Sign Up for DataPins Local SEO Services
If you run a service area business (SAB) in Pembroke Pines, Florida, DataPins is the ultimate marketing solution. The challenges facing local contractors in 2023 are acutely addressed with DataPins. Instead of relying on multiple marketing tools and agencies, DataPins solves all your problems with our app and Local SEO services.