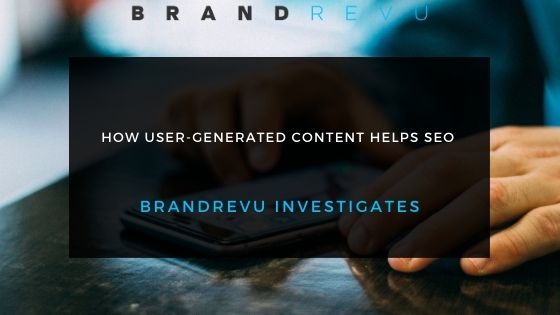 The effect that user generated content has on your SEO rankings can be over-simplified with a single statement: people trust their peers more than companies. Of course, we will explain this phenomenon in greater detail and how it affects SEO but for now, think about that broad statement.
Consider the following statistic: 84% of millennials report that they don't trust traditional advertising techniques. We have an emerging market becoming increasingly unaffected by conventional advertising methods and a tendency towards peers' views and opinions. You may be able to see where we are going with this but allow DataPins to thoroughly examine the basics.
What Does User Generated Content Mean?
User generated content encompasses many things, but the basic tenet is that it must be created and submitted by willing consumers/users. So every review you read on Yelp is an example of user generated content. Every video you watch on YouTube is an example of user generated content. Any text, image, review, video, tweet, or social media post created by someone not affiliated with a particular organization or company is an example of user generated content.
Why is User Generated Content so Important?
Now we can graduate as to why UGC is so influential and how it benefits your SEO. Here are the pivotal ways by which user generated content is a boon to SEO:
1) Improves Machine and Human Indexing
Google uses several methods to execute and supplement their algorithm. First of all, they use web crawlers to scan automatically and index websites with relevant search criteria. But apart from that, they use actual human testers to confirm the authenticity and validity of individual websites. One thing that both human and machine testers look for are reviews. Reviews are most certainly user generated content, and they can help improve your SEO rankings by allowing Google to index your website more easily. And as Instore puts it, Google will reward your site with higher visibility if it includes customer-generated reviews.
2) It's Sustainable
Not only is UGC a more trusted form of an endorsement, but it is more sustainable. If you have an excellent UGC strategy in place, you don't have to do very much in the way of advertising. Because UGC is in itself an effective way of advertising and marketing your business, using it means that you will have to dedicated fewer of your resources and less of your time to marketing and advertising. When you have an excellent UGC machine rolling (reviews, reposts, blog comments, etc.), it runs itself, and you can spend more time and energy on other aspects of your SEO strategy.
3) Builds Brand Trust
The stat about millennials shying away from conventional ads that we opened this post with is hugely relevant to the importance of user generated content. If the up-and-coming generation doesn't trust advertisers, who do they trust? Millennials trust user generated content 50% more than brand-generated content. Millennials trust each other. They rely on the opinions of their peers rather than the words of companies. UGC builds trust in your brand among millennials and different age groups too. And brand trust is an essential criterion by which Google indexes websites, so it is vital for SEO.
4) Keyword Fortification
If you are reading this post, then you probably already know how important keywords are for SEO. But if you are not utilizing reviews as part of your strategy, you miss out on automatic keyword optimization. Reviews are an excellent resource for keyword optimization on your site since customers will typically include a keyword or two related to the product or service they received and that you are trying to rank. Again, reviews become a source of free SEO. You can also begin to rank in multiple cities outside of your main office address.
5) Social Media Engagement
User generated content boosts social media engagement because people are more likely to interact with your brand if they see that their contemporaries have already done so. For this reason, platforms like Facebook and Instagram are very potent tools to garner UGC. Posting images of happy customers or sharing rave reviews will make it more likely that a non-customer will engage with your brand on social media, giving your SEO a turbo-boost.
6) Keyword Research
Again, reviews can be beneficial for your SEO. By carefully reading reviews, you can find out exactly how consumers refer to your product, your service, the effect it has, and the problems they solve. Knowing the exact phrasing will let you know which keywords to target in your content to boost your SEO rankings.
Use UGC to Boost SEO
We have firmly established that reviews are a necessary form of UGC. But how do you get more of them? By working with us here at DataPins. Our software creates tons of user generated material for your website and GMB listing. In addition to getting you more reviews, your website will publish social proof of jobs completed. So start leveraging influential UGC right now.