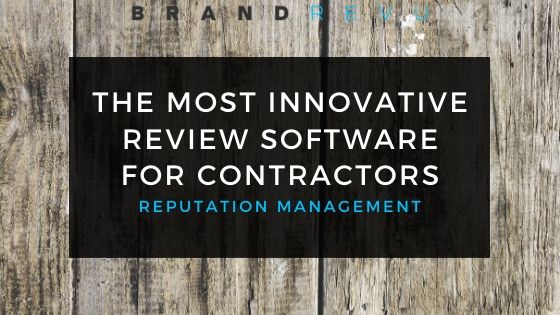 If you are looking for review software for contractors, you aren't alone. Being a contractor comes with its own unique set of challenges – especially if you want to focus on marketing. Contracting businesses are brick-and-mortar companies. If you have no local presence, then you are fighting an uphill battle.
There are a lot of types of software out there for contractors, but none of them have been optimized for the digital marketing needs of contractors. The problem usually lies in a lack of foresight by developers. They see the market as a global entity, which it is. But as a contractor, you have to think locally. You have to learn how to walk before you can run, so to speak. That's where things like local SEO come into play.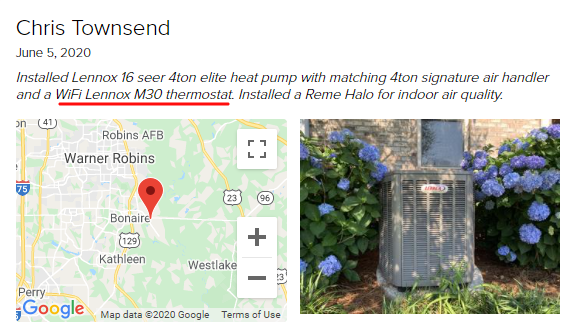 You need to be seen by as many people in your community as possible; digital marketing is the best and most efficient way to be seen. Here at DataPins, we take local SEO a step further with our innovative review software for contractors. Our review software was developed with a local focus to help contractors like you grow your business and leverage the reviews you already have, gain more, and turn them into powerful local marketing tools. 
The Importance of Contractor Reviews
Most people would say that leads are the lifeblood of a contracting business, but many leads are created by reviews. Customer reviews are an important part of the sales funnel. They can provide you with important market data, help you improve your services, and be social proof signals to potential customers.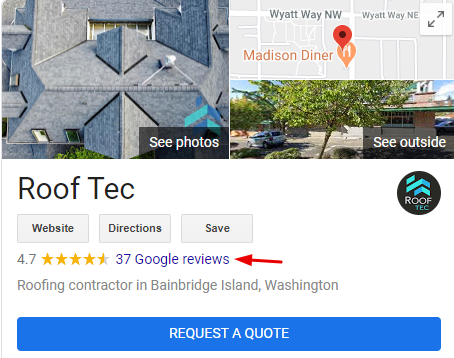 Reviews can be a powerful asset to your business, but only if they are managed correctly. For example, did you know that perfect aggregate review ratings are actually not ideal in today's market? People are distrustful of perfect reviews. They tend to think that perfect reviews are a signal that the proprietor has manipulated the system in some way. It sounds counterintuitive, but it's true. In fact, the Spiegel Research Canter has statistical proof that businesses and products with 4.2-4.5 ratings influenced more sales. 
Customer reviews are important to the millennial market as well. The millennial generation is finally moving out of their parent's homes and starting to buy houses of their own. In fact, one in three millennials under the age of 35 now owns a home. That number is down from previous generations but still makes up a large portion of the market. And all those young homeowners will need to work on their properties at some point.
So it is important to note that 91% of millennials trust online customer reviews as much as they trust word-of-mouth referrals from friends and family. The millennial generation is likely the one over which customer reviews hold the most clout so it is imperative that you have plenty of reviews on your website to appeal to this surging generation.
Another reason why customer reviews are so important in today's market is that more and more people are shying away from paid advertising. In a study conducted by Statuslabs, it was found that a whopping 83% of modern consumers don't trust ads. What do they turn to in order to inform their purchasing decisions instead? You guessed it, customer reviews.
When a person reads a review, they are seeking to find out what they can expect from your business by seeing it through the experience of someone who has used your services before. In essence, reviews are the new advertising.
The quantity of reviews also plays a role in conversion rates. For example, an estimated 70% of consumers will not make a purchasing decision before they have read at least 4 reviews. Most of those consumers will not even consider your business if you have less than 4 reviews. Much less if you have none. So garnering reviews becomes important in the first place. But how do you get reviews? Check out more reputation management stats.
Earning Reviews for Contractors
Do you have little to no reviews for your contracting business? Fear not. Just take a look at these helpful tips for generating reviews for your business:
Ask – 70% of consumers will leave a review if asked. So don't be afraid to ask your customers for a review once the job is done. Word-of-mouth requests are still very effective for earning reviews.
Make it Easy – If you make the process of leaving a review easy for your customers, they will be more inclined to do so. Remember, not everyone is tech-savvy. Not everyone knows how to jump on Yelp or Angie's List and leave a review. That's why you should have a simple link ready for them when you request a review. Consider printing your review links on your business card or providing an email that walks your customers through the process.
Tell your Crew – You will not always be around at the end of a job, so make sure that your team knows that asking for reviews is a point of emphasis. 
Google My Business – Having your business set up on Google My Business is a great way to earn more reviews. Google My Business is one of the most popular platforms right now, and Google makes it easy for customers to leave reviews. Make sure you have a Google My Business profile with all your pertinent information listed on it.
What Review Software for Contractors can do
Now that you know just how important reviews are and know how you can start earning more, it's time to talk about what advantages review software for contractors holds. Take a look at the most important benefits:
It Saves Time – Review software like the kind we offer here at Brand Revu will help you focus on other important aspects of running your business. By automating many of the processes related to managing reviews on various platforms, our review software for contractors can take menial tasks out of your hands and the hands of your staff. We can help you allocate your most precious resource – time – to other endeavors.
It Makes for A Happier Customer – Did you know that 89% of people seek out and read businesses' replies to customer reviews? When you reply to a review, whether it be good or bad, it shows the customer and potential customers that you care about providing excellent service. Our software makes it easy for you to reply to reviews that have been posted across multiple platforms. We make it simple to provide a better overall customer experience to your clients.
It Improves Local SEO – Our software focuses on turning your reviews into schema markup, geo-locating, and optimizing reviews for local SEO. Your reviews can help other people in your area find your business, but only if they are managed. We make sure that your reviews helped get you ranked on more local searches.
Improve your Online Reputation – We already talked about how people don't trust traditional advertising anymore. With our help, you can turn your customer reviews into extremely potent marketing tools. Your customer reviews can help build your brand and make more external platforms point to your company website.
Innovative Review Software for Contractors
So what makes Brand Revu the most innovative review software for contractors? For starters, we help get your reviews broadcasted to the platforms that matter the most. We use schema markup and microdata to optimize your page for local searches. We turn your customer reviews into local SEO signals so that more people who are in need of your services can find you.
We make sure that all geo-indicators that exist for your company online are accurate, streamlining the sales process and making sure that you aren't inundated by customers outside of your service area.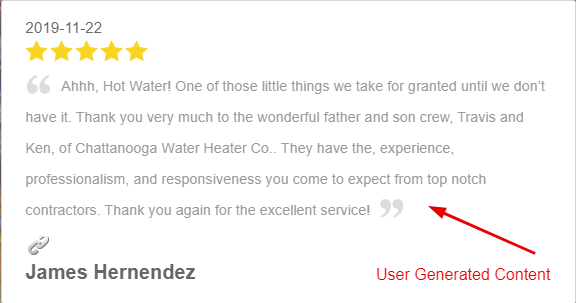 With our Brand Revu widget, we also make it easy for people to see glowing reviews of your service from all platforms right on your website. We make it as easy as possible for busy contractors to manage and reply to customer reviews. We help you earn even more reviews. In short, we cater to the SEO and marketing needs of the modern contractor.
There is much more we can do for you. But every service that our software provides is geared towards helping you expand and meet the goals you have for your business. We have worked with contractors of all kinds, and we have the experience to help you turn the vision you have for your company into a reality. Get in touch with us here at DataPins to learn more.