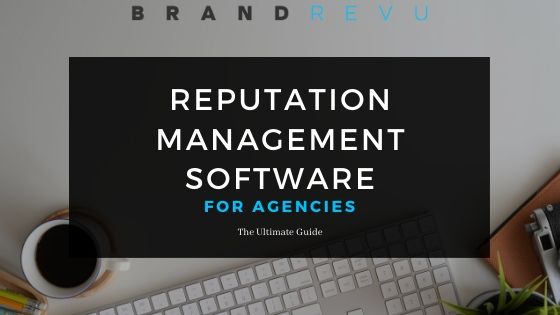 SEO agencies understand the importance of meeting their clients' needs. If you aren't providing value in one aspect of digital marketing, another agency will, and they will take your clients in the process. Keeping your customers happy is a common-sense goal for agencies, but it's unrealistic to expect that you'll have every solution in-house. As local SEO becomes more competitive, the value of reputation management progressively increases. Agencies require scalable reputation solutions to optimize their SEO clients locally and help them generate leads.
Introduction: Why Reputation Management Matters in 2020
According to Bright Local, 82% of consumers read online reviews for local businesses, including 94% of those between 35-54 years of age. For most of your clients, 9 in 10 of their target customers will check reviews prior to making a purchase decision. The quality and quantity of those reviews can be the difference between a qualified lead and no inquiry at all.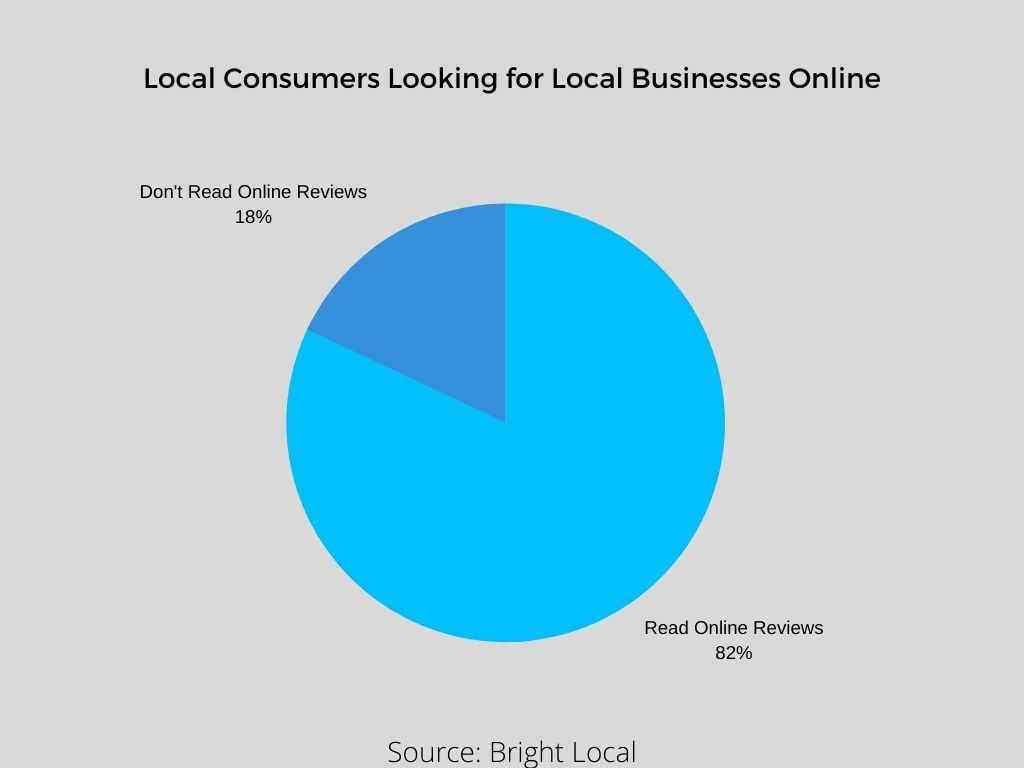 Part 1: Reviews Management
Reputation encompasses more than just reviews, but they are certainly the most prominent and important aspect of online reputation. As a digital marketing agency, you have likely seen this reflected in your customer data. A simple review of Google Analytics for clients should indicate that businesses with a collection of positive reviews are generating more clicks to their website. That data doesn't even account for those who call straight from the business listing on GMB.
Google Reviews Management
Speaking of Google My Business (GMB), it is the most critical review portal for 99% of your clients. Not only is it one of the most trusted review sources on the web, but it plays an integral part in where the business ranks on Google search results within the Local Map 3-Pack. The first step is facilitating a process where it's easy for customers to leave a review on Google. Managing them requires monitoring the listing activity and responding to them, when necessary.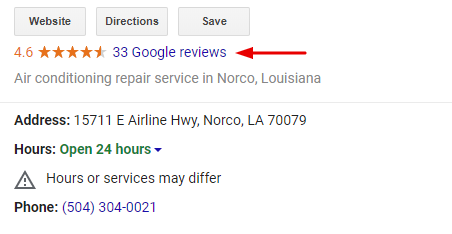 Facebook Reviews Management
Facebook reviews (aka recommendations) are considered by many as the 2nd most important testimonial (behind Google). The rationale is simple, Facebook is the largest social network in the world, and the one that hosts the most business accounts of any social networking platform. Customers with Facebook profiles can check in on a business page. If your client's business doesn't have a Facebook page, they are behind the curve. These reviews will be key in 2020.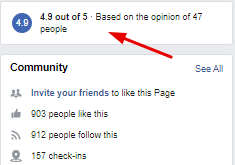 Yelp Reviews Management
According to Review Trackers, 80% of Yelp users will backpedal on would-be purchases after reading through negative reviews. This statistic highlights two important factors in the world of reputation management: Yelp as a platform, and negative reviews as user-generated content. Managing Yelp reviews requires monitoring for negative reviews and generating a steady stream of positive reviews to limit the impact of a single bad review, and validate a business.

Niche Reviews Management
Every industry has certain directories that apply more appropriately to their niche. These directories will vary depending on the industry of your client. You should make sure your client's NAP information is registered on their corresponding niche directories and monitor any reviews that come through those platforms. Although most users check general reviews like GMB, Yelp, or Facebook, there are specific industries like law firms, for example, that have special needs.

Part 2: Pins
Pins are the natural evolution of online reviews for small businesses. How can internet users ensure the reviewer actually used the service, rather than living with a suspicion that some reviews are fake? The answer comes in the form of online pins which are made possible with DataPins. Brick and Mortar companies can check in to their job sites and verify that they actually serviced the location they claimed to have, creating free UGC for the website.
Pins by Location
Agencies know that local SEO is complex because of service-area coverage. A plumber in Fort Worth, TX may also service Dallas, TX, and each of the mid-cities between. But how can such a contractor market themselves as the go-to plumber in areas outside their GMB address city? Pins by location allow for the contractor to prove their work throughout cities within their service area and publish social proof on their website that supports their credibility in a zip code.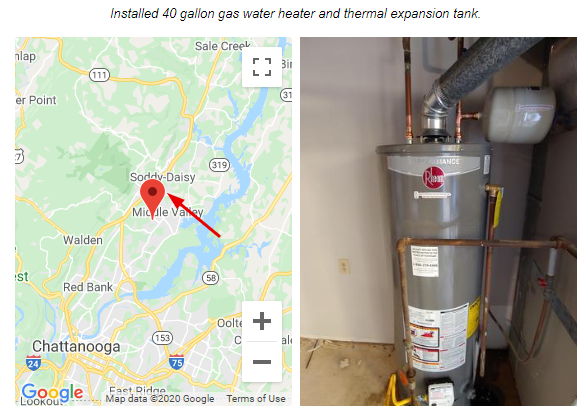 Pins by Service Type
Google My Business validates service types from the company website, which means it's not enough to simply list your services on the GMB listing. By generating service-based pins, your site will display user-generated content that verifies your service types. By proving jobs for different service types you can begin to rank your client for both Local Maps listings and organic search results. Furthermore, you can increase conversions with the previously cited social proof.

Employee Pin Capability
As a business owner, you aren't working every job you book. In some cases, you aren't working any of them on-site. With DataPins, the employees booked for the job will have the ability to login and pin on the job site. You can create unique log-ins for each of your employees so that their accounts can be terminated if they leave, without disrupting your DataPins dashboard. Large businesses are going to benefit from sending contractors to multiple areas.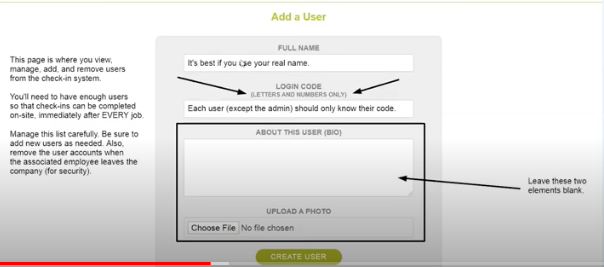 User-Generated Content
Writing city or location pages can be very redundant for agencies and their clients. In fact, writing very similar pages for thousands of cities can hurt your SEO performance and make your website look like spam. With pins from DataPins, user-generated content is always unique and always validated with social proof. Every review that mentions a specific location or service type can be added to the corresponding web page and organically rank for those keywords.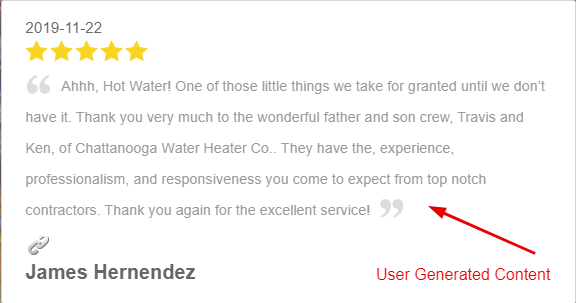 Part 3: Branding and Local SEO
Branding is already a major factor in SEO and will become even more important in the next few years. Google is moving towards entities as a way of discerning legitimate websites from spam. Local contractors can establish themselves as an entity through reviews management and local pins. The most effective way to create an entity is to prove to Google that you do real business for real customers. As you accumulate pins and reviews, you can rank better.
Branded SERP
Your clients who perform well online have people searching directly for their brand name rather than finding them only through keywords. Any company that generates branded searches has an optimized GMB listing that showcases their reviews and NAP information. Once your brand becomes large enough, the SERP will show a knowledge panel that integrates your GMB listing. The organic results will then show your website and your profile on other review platforms.
Social Proof
Agencies know from their own sales experience that social proof is critical to converting prospective customers. A contractor won't sign-up for SEO if your agency doesn't demonstrate value that can be validated by external sources, like reviews. Reputation management software like DataPins creates that social proof in the process of doing everything else your client needs for online success, which will ultimately drive prospective customers to their own website.


Local Ranking
Organic SEO and local SEO are based on separate algorithms but there are tools like DataPins that empower them to work together. With DataPins, your agency clients can rank on the Local Map Pack and organic search results, based on the results from their reputation campaign. In fact, our goal at DataPins was to create a reputation management tool for agencies that could be used to rank their local SEO clients locally, on Maps and organic.
Local SEO Automation
Small businesses need local SEO fundamentals from their agency. An optimized GMB account to go along with a locally optimized website (with DataPins) covers the basics of what every small business owner needs from your agency. Clients who perform well with only the basics are less likely to expect unrealistic results from their agency, and you will retain them for longer. In addition, the time saved allows your agency to focus on other aspects of their campaign.

Conclusion: Choose DataPins for Your SEO Agency
Running an SEO agency is not easy work and it requires large-scale practices to be applied to a group of clients. DataPins provides reputation management software for agencies, simplifying the process tenfold. By providing each client with local SEO fundamentals, the rest of your work can focus on what separates you from competitors… which is why agencies were created.