Many small businesses confuse Local ranking factors with Local SEO signals. Ranking factors directly contribute to where your website and Google My Business listing rank on local search results. Google outlines distance, relevance, and prominence as the three primary ranking factors for Google Maps results (and Google Map 3-Pack)
Organic local results are based on those ranking factors, along with link authority, internal link context, on-page optimization, image optimization, and hundreds of other factors.
Local SEO Signals vs. Ranking Factors
As Google often states in its public documents, there are signals at play that are not direct ranking factors. Instead, these signals indirectly dictate where you rank.
For example, distance (proximity) is a local ranking factor. Therefore, the closer a searcher is to your business's verified address, the more likely you will appear on their search results for relevant keywords.
Conversely, schema markup is not a ranking factor but a signal. Signals drive ranking factors and ultimately create a climate influencing your rankings, engagement, and overall success.
Essential Local SEO Signals
Below, DataPins outlines the seven essential signals for Local SEO in 2023.
1) Schema Markup
As Google has indicated, schema markup is not a ranking factor. However, it is one of the most important Local SEO signals in 2023. Unfortunately, many small businesses don't grasp schema markup, which is understandable since it is its own language designed for search engine crawlers.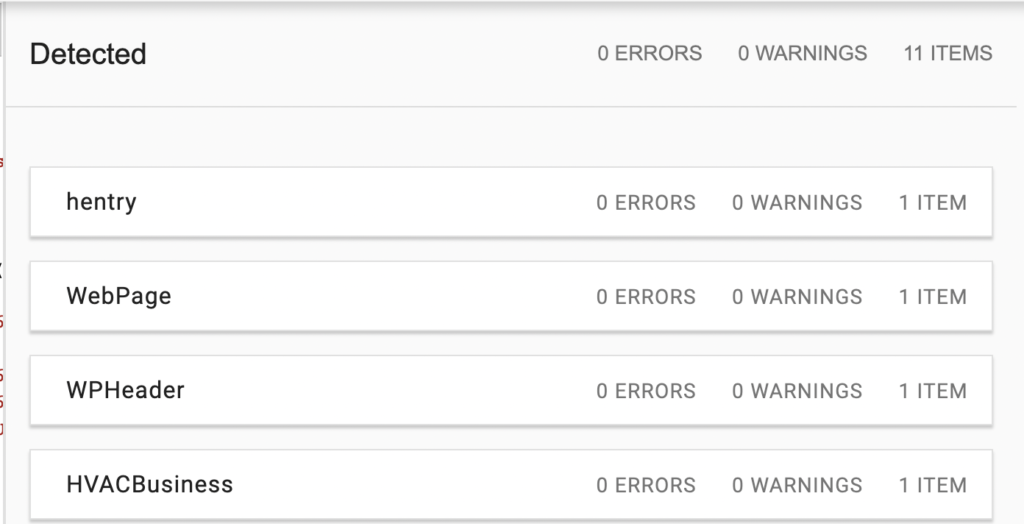 It's not so crucial that you understand the intricacies of schema, but only that you implement it on your website. By communicating with search crawlers in their native language, you foster an environment for SEO success in your local market.
2) EEAT
Google publicly states that EEAT is not a ranking factor. However, it's clear that EEAT is an SEO signal that has become more important with each passing algorithm update. EEAT stands for expertise, experience, authoritativeness, and trustworthiness.
You might wonder how to encapsulate each of these qualities into a single acronym, and apps like DataPins do that for you. However, building relevant local links from other credible organizations is also essential to expand EEAT.
As AI-generated content becomes more accessible, EEAT will continue to influence the credibility of your content, website, and web presence in your local market. Therefore, it's more vital than ever to demonstrate that your website is a credible source for its published information.
3) Geo-Coordinates
As a service area business, your primary address rarely tells the story of which areas you most frequently service. For example, roofers, plumbers, and HVAC technicians regularly travel to destinations between 5 and 50 millers from their verified business addresses.
While proximity is a ranking factor, it can not accurately demonstrate everywhere your company does business. Creating signals of your work outside your main zip code occurs when you produce geo-coordinates.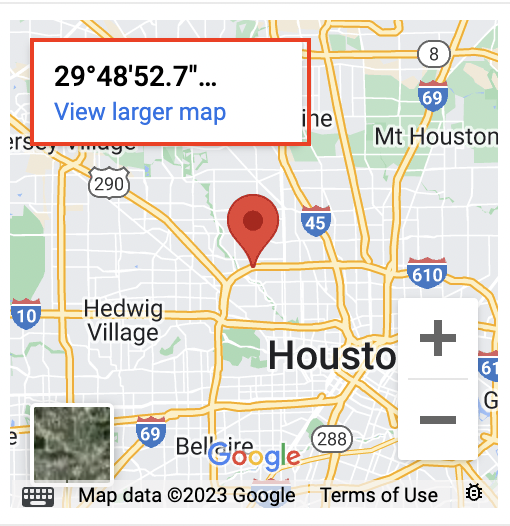 Generating geo-coordinates requires a specific software app to convert your recent jobs into longitude and latitude information and embed it within a schema check-in.
4) Branded Search
You might dismiss the idea of local consumers searching directly for your brand name. After all, the whole objective of SEO is to rank for industry-specific keywords like roofer near me, right? However, while service keywords are essential to your SEO strategy, branded search is a powerful Local SEO signal that can contribute to those rankings.
When search engines log regular searches of your brand name in a specific geolocation, it signals that your relevance in that area is credible and trustworthy. As a result, you may see a macro-level spike in your ability to rank for competitive keywords and variations.
5) Contextual Content
Once again, we aren't talking about on-page optimization or keyword insertions; we are speaking about the context that demonstrates a local connection in your content. For example, images of local jobs from your recent roof repair are perfect for that roof repair service page.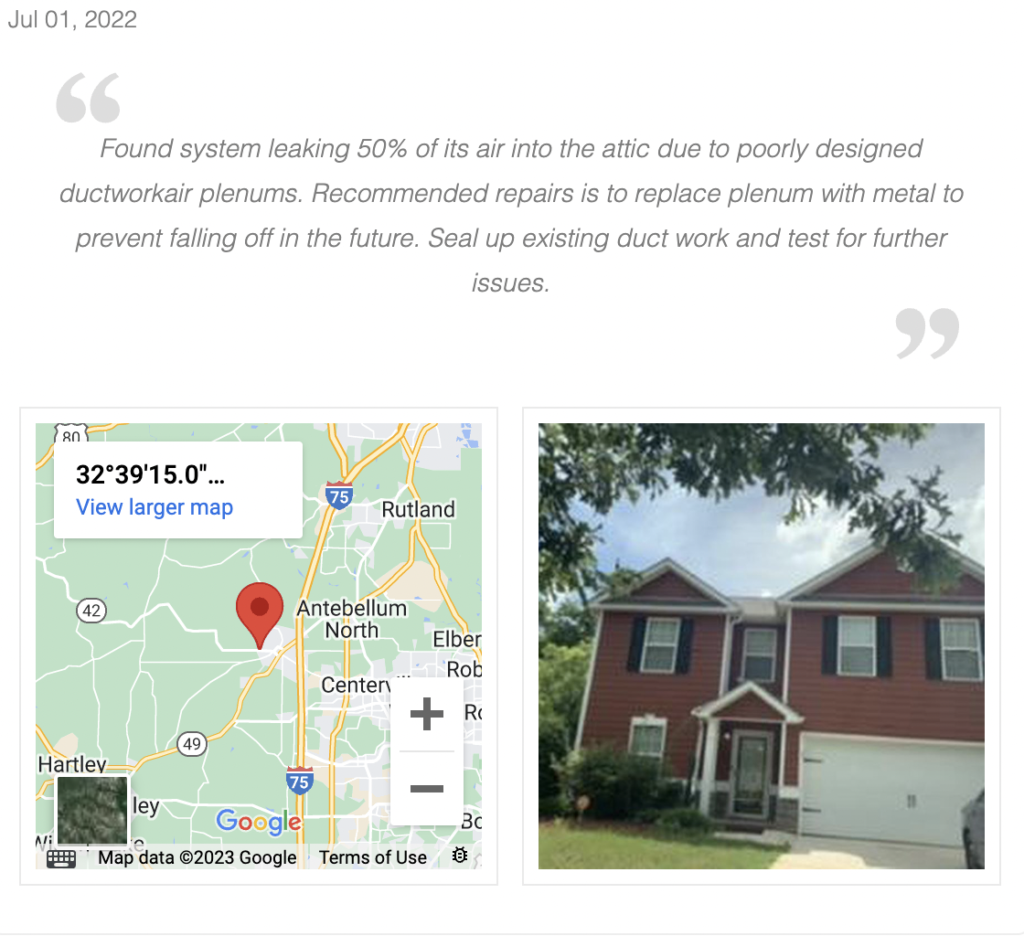 Of course, it helps if you can validate these jobs with a digital hand raise that confirms where and when the job took place and connects it with verified customer reviews from Google, Yelp, or another credible platform.
6) Social Proof
Social proof is an important SEO signal, but local companies often fail to produce the baseline requirements for this particular signal. For example, it's not enough to take a screenshot of your customer review and paste it as an image on your testimonials page. Any tech-savvy marketer can doctor images which negates the credibility of the feedback.
You must pull verified reviews via API plugins to create social proof as an SEO signal. For example, your website should have a reviews slider that pulls reviews from Google, Yelp, and Facebook via API. You can also use schema check-ins with geo-coordinates for job-based social proof.

7) Original Images
While image optimization techniques like alt text and captions can contribute to website rankings, unique and original images send clear signals to search engines. Since many local contractors use stock photos on their business websites, unique and original pictures of your staff, equipment, and team differentiate your company.
You still want to apply the image optimization techniques to your original photos, but they will have an extra punch because of their uniqueness. Moreover, these kinds of images also contribute to the EEAT factor mentioned above. Therefore, it's okay to upload these photos to your Google My Business listing and your website, and can even strengthen your signals by associating the two digital entities.
List of Essential Local SEO Signals for SABs
Schema Markup
EEAT
Geo-Coordinates
Branded Search
Contextual Content
Social Proof
Original Images
Summary of Local SEO Signals for SABs
Getting caught up in direct "ranking factors" is easy when crafting your local SEO strategy. However, you'll find that Local SEO signals often determine the difference between success and failure in a marketing campaign.
This is especially true for service area businesses (SABs) that perform work in areas outside of their primary city. For example, consider roofers, plumbers, and HVAC companies traveling to nearby towns for various services. In these cases, SEO signals are essential to success.
You can check out DataPins: The Map Ranking App to start generating Local SEO signals simply by doing your day-to-day job.