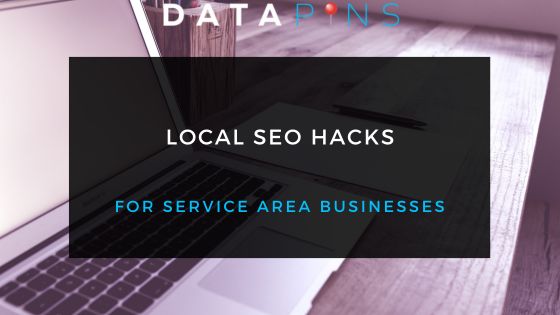 Local SEO requires a specialized approach beyond "traditional" SEO methods. Many tactics used to optimize a national website do not apply to a local business. Conversely, many of the Local SEO hacks outlined in this post would not benefit a national website or global SEO campaign.
Local SEO is unique in that it relies on two separate algorithms. The first algorithm is for Google Maps and the Google Map 3-Pack. The second algorithm is for organic results and specifically those with local and regional user intent. Therefore, a successful Local SEO strategy must account for both algorithms simultaneously.
Below, DataPins highlights the ten best Local SEO hacks for 2023.
1) Google My Business Landing Page
The best-kept secret in Local SEO is the GMB landing page hack. Every Google Business Profile includes a URL field that allows the manager to insert a website or web page. However, most people must realize that the connected page and its on-page SEO directly impact the Google Maps ranking for that business listing.
Google Maps scans the landing page and its content to understand better which services you offer. They will even showcase some of these services through local justifications. If you've ever seen a Google My Business listing that says "their website mentions," you have seen a local justification.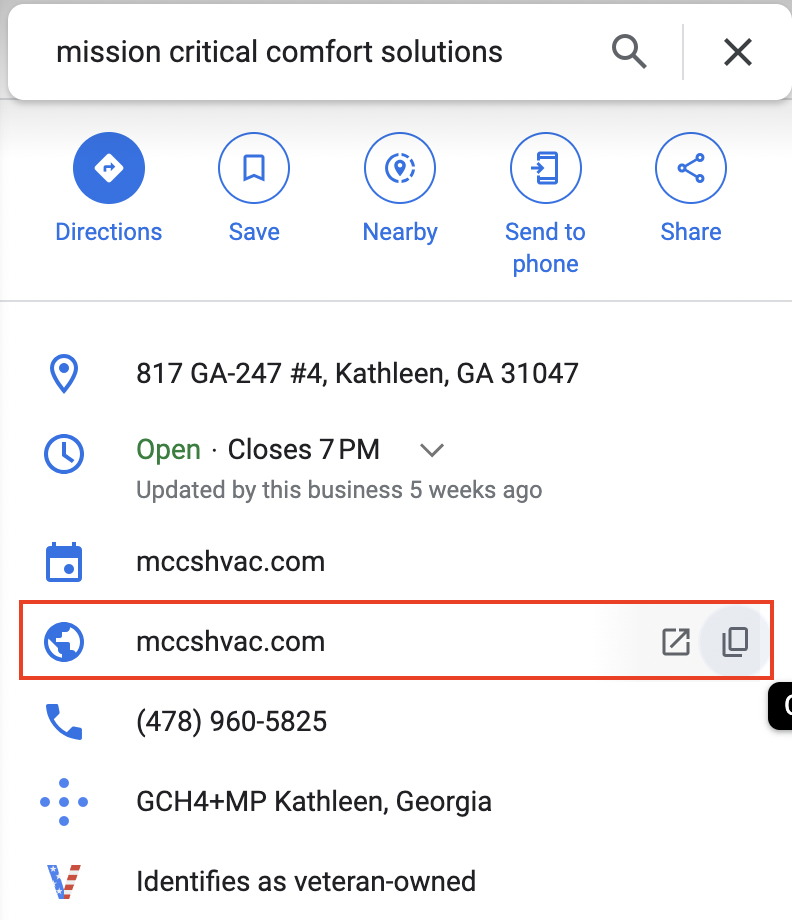 2) Schema Markup
Every local business website should utilize schema markup to help search engines understand your business. Think of schema markup as the language of search engines, and when your website is fluent, the search engines take notice.
Various types of schema markup are beneficial to your local website, including LocalBusiness schema and GeoCoordintes schema. Other schema commonly found on local websites are OpeningHoursSpecification and serviceArea schema. You can check your website's schema using Markup Validator.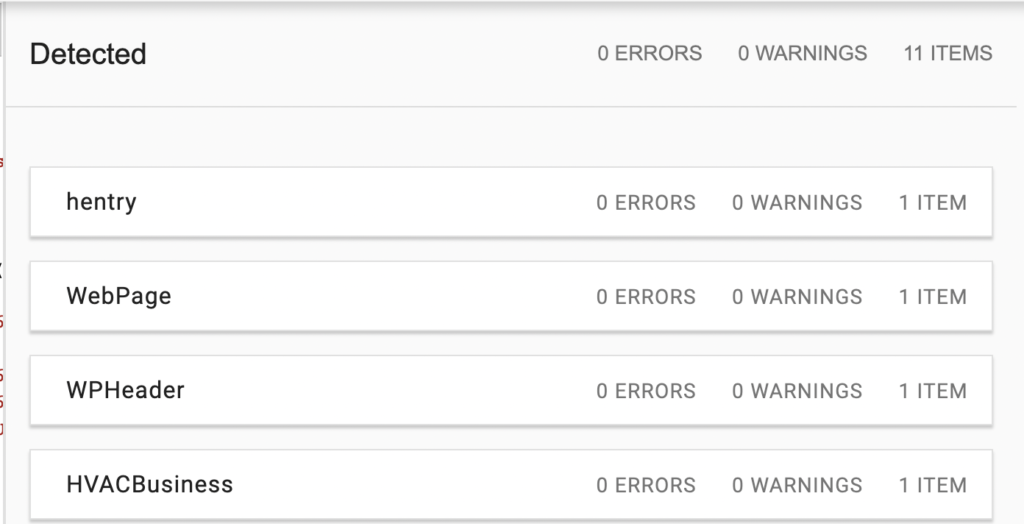 3) Review Automation
It's no secret that reviews remain a local ranking factor in 2023. Whitespark's Local Ranking Factors Study found that review signals are still the third most influential ranking factor for Google Maps. As a result, it's essential to generate as many reviews as possible for your business.
The best way to achieve this is through review request automation via text and email. Several software tools are designed for this very purpose. For example, DataPins features email and SMS review request automation with the software.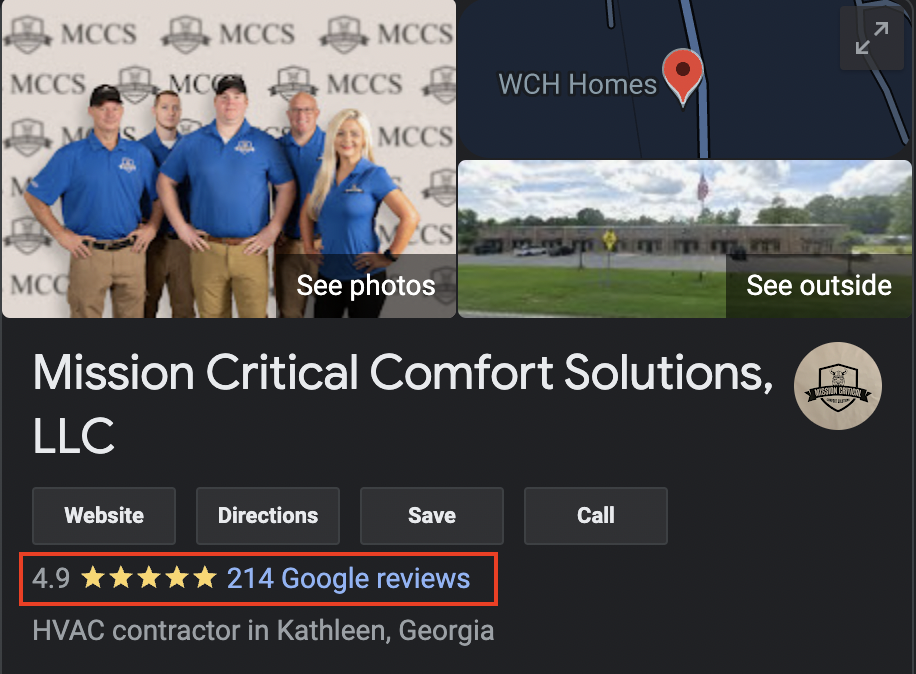 4) Social Proof
With the emergence of AI-generated content, it becomes more challenging to distinguish legitimate businesses from imposters. One way to close the gap is to increase the value of social proof. For those unfamiliar with the term, social proof is an example of your business's work. For example, photos of recent jobs and widgets that show reviews from verified sources like Google and Yelp are social proof.
Google's algorithmic process for rewarding social proof is called EEAT. The acronym stands for expertise, experience, authoritativeness, and trustworthiness. You can demonstrate experience and expertise with unique photos of recent jobs and original data and insights. Showcase verified reviews and testimonials to achieve authoritativeness and trustworthiness.

5) Pins
Pins are the best option if you want to publish all the required signals on your website in a single instance. Pins are map markers filled with data about your recent contracting jobs in the form of SEO signals. The DataPins tool was created to consolidate all the necessary Local SEO signals into a single digital entity.
For example, pins serve as visual social proof for website visitors AND schema markup, and on-page SEO for search engine crawlers. Instead of using various tools to check every Local SEO box, you can utilize one powerful tool to check all compartments simultaneously.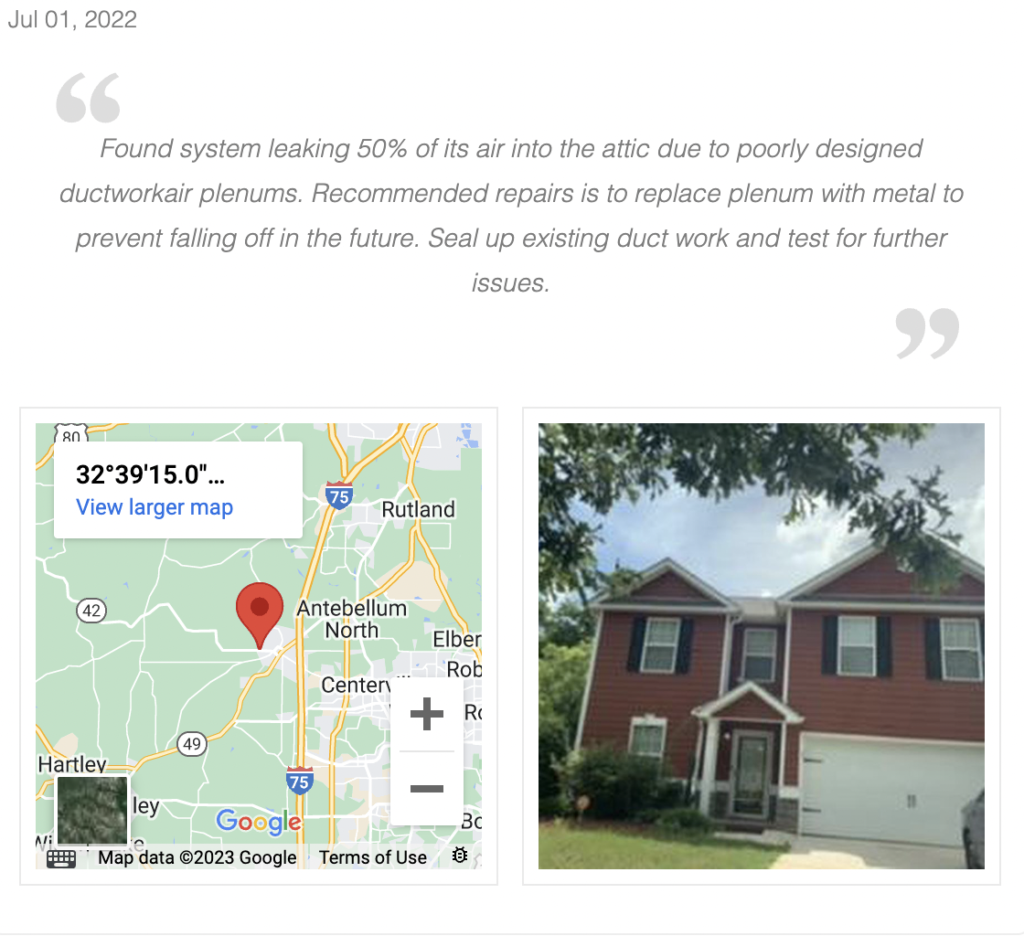 6) Location
It can be a bold move, but moving your business to a better location for SEO can quadruple your traffic. Google Maps' algorithm uses proximity as one of its most impactful ranking factors. If your business is located on the outskirts of a city, you may not rank very often. If you move your address to a more central location, you can pick up more.
There's no way to trick Google into thinking your address is in a different area than its actual location. For example, Google My Business listings using virtual addresses and PO boxes are regularly suspended, eliminating all rankings. Also, GMB verification requires business owners to receive a postcard at their address and enter the code into Google My Business before going live.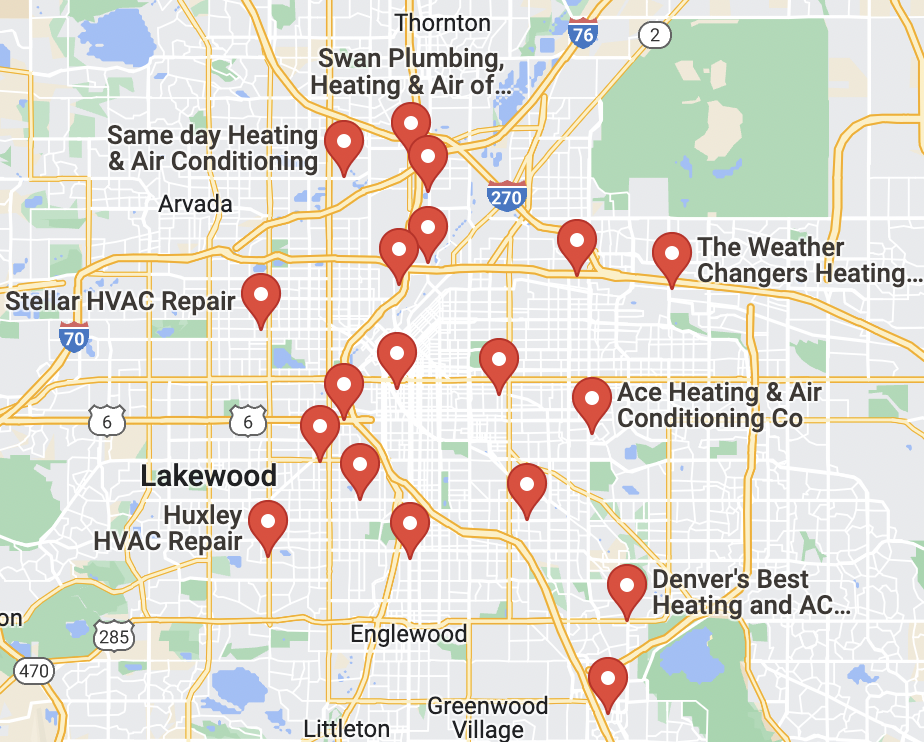 7) Super City Pages
While Google Maps is the most popular SERP position for local businesses because of the Local Map 3-Pack, companies should also pay attention to traditional organic results. For example, one way to gain traffic on the margins is to publish super city pages for each of your service areas. Unfortunately, most websites mass-produce redundant city pages that appear to search engines as low-quality doorway pages.
You can stand out to search engines with super city pages. These pages are superior versions of city pages and include specific pins for jobs completed in the page's target city. For example, a water heater repair job in Altamonte Springs, FL, will appear on the Altomonte Springs city page. You can scale the pages to include each of your most serviced Florida cities.

8) Local Link Building
It's no secret that links are an SEO ranking factor. But for local companies, link context matters more than authority. For example, it's more beneficial to receive an inbound link from a nearby business website than from a national website with higher domain authority.
Keep in mind that one way that local and national links do not differ is spam. You should never seek out links from spammy websites, fake websites, or doorway pages. These types of links do more harm than good, or Google may completely ignore them.
One way to get local links is through local networking and partnerships. For example, sponsoring a local little league team might earn you a link from the organization's website.
9) Industry Citations
Most local businesses pay a service like Whitespark or Yext for citations. But because your competitors are doing the same thing, it's important to differentiate your company through industry citations. For example, roofers should submit citations to roofing-based directories, and the same for plumbers.
Some citation services have special packages that will target these industry directories. Other times, you may have to manually submit these citations or have someone on your team find new opportunities. NAP consistency remains important and is something you should consider when expanding your reach.
10) YouTube SERP Boosters
Google owns YouTube and will show video results from YouTube on some search queries. Because YouTube SEO is less competitive than Google, you might be able to rank your videos for keywords that your website would otherwise not rank for.
The process is straightforward. Perform keyword research (as you would for a website page), and create a video that covers the topic or service. Optimize the video title to include the target keyword and write a detailed description that also includes keywords, keyphrases, and related terms. Include a URL to the website page that targets this keyword.
Finally, add tags to your YouTube video and hit publish. Next, embed the published video on the website page that covers the term. Check back in a day or so to see if your video starts ranking on Google SERPs. Even if it doesn't rank, you have built a digital connection to your website and validated your coverage of the keyword.
Summary of Local SEO Hacks for SABs
Use the hacks above to improve local rankings in your area. Even if you don't have the resources to utilize every hack, any of them can impact your search visibility. Of course, you can invest in the software DataPins to handle each of these hacks with one tool.