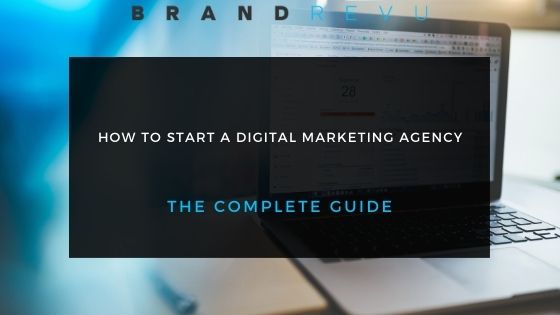 So you want to start your own digital marketing agency? You probably have a penchant for helping other people and seeing measurable results from your actions. You also likely have an uncanny ability to put yourself in the consumers' shoes and think outside the box. But it takes a lot more than passion and insight to get your company off the ground.
There are many things to consider and important decisions you have to make when you start your own digital marketing company. In the following post, DataPins will help steer you in the right direction. If you are considering starting your own digital marketing company, you've come to the right place. We'll also share some tips that have worked for our partners and affiliates. Please take a look at our guide on how to start a digital marketing agency.
Choose Your Business Type
By professionals, we mean accountants and lawyers. Your first step will be a very generic one that every small business owner has to take. Talk to a lawyer and an accountant to see what types of insurances your new business will need, what kind of taxes you will need to file, and what kind of bank account would be best. You will also need to decide how to designate your new business.
LLC
LLC stands for Limited Liability Company. An LLC designation will mean that you will be a separate entity from the business you form. In other words, your assets cannot be considered the investments of your company. LLC's can also be member-run or manager-run. Such distinctions are different from, say, a corporation required by law to have officers, boards of directors, and shareholders.
Partnership
Many digital marketing companies start as a partnership since different areas of expertise are required but not exhibited by just one person. If you designate your company as a partnership, you will need to sign a legal document that ties you to another person legally to the business. All partners may invest a certain amount of money into the company, and the company must abide by a profit share ratio. There are different kinds of partnership designations, including general partnership, limited liability partnership, and limited partnership.
S-Corp
An S-Corp is a sort of like the best of an LLC and a corporation. It offers the limited liability (the inability for someone to go after your assets if you get sued) with the shareholder opportunities. With an S-Corp, you only have to file taxes once a year, which protects you from double taxation.
Launch + Optimize Your Website
As someone interested in forming a digital marketing company, you probably already know the importance of a website that draws people in and holds their attention. But for a digital marketing company website, you have to put yourself in the minds of the clientele you are trying to reach. There are some considerations to take here regarding your target audience:
B2B
If you want to work mainly with other businesses who want to get their company to rank higher on SERPs, you should focus your website's content on these types of clients. State how your services can take their business to the next level and offer tailored services to established companies.
B2C
Business to client emphasis will focus on smaller entities like artists trying to get noticed, personal online retail spaces, and even social media marketing for individuals. If this is your target audience, personalize your content to appeal to individual goals.
Choose Your Industry
Do you intend to target a specific industry like landscaping, property management, roofing, automotive, or hospitality? Make sure your website's content is hyper-focused on these industries. Explain why your insight into the industry makes your company the best choice.
Make sure your website appeals to the people who need digital marketing help. For example, people with time constraints, people whit limited tech-skills, and people unhappy with their existing web presence.
Invest in Work Management Tools
Starting, you will need help organizing your team and compiling the tools that will help you streamline your services. SEO will be a massive part of what you do as a digital marketer. Make sure you familiarize yourself with Google My Business, Google Analytics, and the Google Search Console. Being able to navigate and wield expertly will allow you to:
See where organic traffic is coming from for your clients
Track the keywords that are working
Find out how web crawlers are indexing your clients' websites
Make sure your clients' information is correctly displayed
Chances are, you won't be tackling all the work yourself. You will likely have a team of designers, analysts, and content managers to manage. For this, we recommend virtual team bases like Asana or Slack. They make it easy to collaborate and stay in touch with your team even if you are not physically present.
Set Your Prices (Carefully)
First of all, you will want to adopt a monthly retainer-based pricing model for your services. One-time SEO services are not standard as most people understand that marketing is an ongoing effort that yields result over time. Secondly, carefully consider the space of your client. Achieving results is more straightforward in niches and locations with less competition.
In contrast, crowded spaces require more intensive research and analysis to achieve desired goals. Consider a monthly fee for clients. You can also offer a-la-carte services for clients who need help in specific areas.
Practice What You Preach
Consumers trust marketers who represent living proof of their strategy. For example, a marketing website ranking #1 for contractor marketing proves their process with visibility. When consumers find you on Google, they have confidence you can apply the same concepts to their online campaigns.
Luckily, in digital marketing, you have everything you need to make sure you practice what you preach – namely, a website. Test your website for speed and Google your website for keywords. Improving results will help implement SEO tools effectively and provide insight for your clients.
Chart Your Journey
From the very outset of your work with a client, you should keep detailed records and notes of the work you do. Be sure to document why each client came to you in the first place – what their most significant marketing issue was, and what goals they hoped to achieve by coming to you.
Take note of plans and implementations. Once campaigns succeed, document specific results (traffic increases, lead generation, sales conversions, etc.) Request reviews from happy clients and showcase their testimonials on your website. Create and publish client case studies for each category as further social proof of your company's legitimacy. Ensure your company also tracks failed campaigns for internal analysis.
Reputation Management
Reputation goes hand in hand with our last point, but reputation management is of paramount importance for any company in the digital age. One of the best ways to build a positive online reputation and establish yourself as an authority in the industry is to garner positive feedback from your clients.
Online reviews are more critical now than ever before. Successful businesses always have reviews, and this trend isn't slowing down. Make sure you ask your clients for testimonials and post them to your website, your social media pages, and including them in any online business profile platform. Utilize DataPins to generate more reviews.
Become a DataPins Authorized Dealer
Here at DataPins, we specialize in online reputation management. Agencies and small businesses use our software with excellent results. Successful clients help build agency reputations creating a win-win scenario. Our innovative software can streamline your SEO operations and make managing reviews as simple as a few clicks of your mouse. 
We work directly with SEO and marketing agencies and have tons of experience in the space. We offer a unique software that makes it easy for you and your clients to achieve optimal ranking results. Let us make your job easier and get your digital marketing agency started right today.