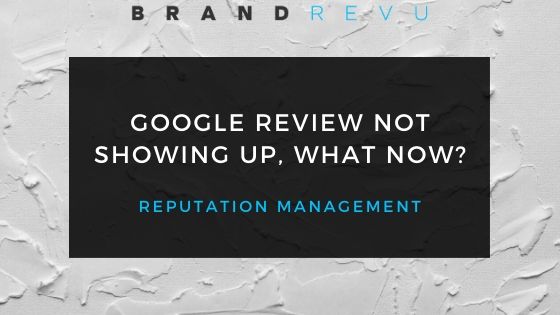 Your Google review is not showing up, what do you do now? We understand how troubling it can be when your Google reviews aren't showing up. Google reviews are extremely important to your brand and the growth of your business. With 63% of consumers reporting that they check Google reviews before making a purchasing decision, you simply can't afford to lose out on such a huge market.
And after all, you have worked hard to earn your glowing reviews. You have improved your product, service, and customer support efforts so you should be getting all your Google reviews. But a lot of businesses are facing the problem of Google reviews not showing up these days and we wanted to take some time to explain why this may be happening to you and what you can do about it.
Some of the reasons for Google Reviews not showing up have to do with their systems and servers which, unfortunately, you can't really do anything about. And sometimes it's just a simple matter of clearing your browser cache. But there are a number of reasons why your Google reviews may not be showing up so let's take a look at some of the most common and likely causes.
Reason 1: COVID-19
Yes, the COVID-19 pandemic has far-reaching effects but a lot of business owners and customers were surprised when they tried to leave a review or reply to a customer review in late March and found that they were unable to do so. Google temporarily disabled the review functionality of Google My Business listings in March due to COVID-19. There were a couple of reasons why this happened:
Unfair Reviews – The fact is that some consumers were unaware of the situation and that some businesses limited their hours or had to shutter their doors completely due to the ongoing pandemic. This led to a lot of unfounded negative reviews. In an effort to insulate businesses from these unfair reviews, Google temporarily disabled customer reviews.
Limited Manpower – Google was hit just like a lot of businesses were. When the pandemic struck, Google had to limit its own team which informed the decision to temporarily disable the review function of GMB.
If you haven't checked your GMB listing page since April, be sure to check-in. Google has recently re-enabled reviews and review replies. Also, make sure all your business information including operating hours are up to date and correct. COVID-19 altered business hours and outdated business hours could also be causing a delay in review posting.
Reason 2: Reviews Don't Comply with Google Terms of Service
In an effort to make Google as user (and family) friendly as possible, they have laid out comprehensive and strict terms of service for all submitted content on the platform…including reviews. So what does that mean for you as a business owner? Let's say someone loved your restaurant so much that they decided to leave a very "enthusiastic" review which included some obscenities. According to the Google Terms of Service, they reserve the right to remove any content deemed "obscene or profane."
That means that even if someone gives you a 5-star review on Google, it will not be displayed if there are vulgarities or other restricted content and verbiage in it. The only way to remedy this issue is to ask the reviewer to go to their Google Plus page, click on their "My Contributions" tab, edit the review to comply with the Google TOS, and resubmit it.
Reason 3: Loss of Verification Status
Google uses a few different methods to verify a business. But your work as a business owner isn't done once you have your business initially verified. Google tries to offer its users relevant, accurate, and up to date information as much as possible. As such, inactive businesses may have their verification pulled by Google which means, among other things, that new customer reviews will not show up on GMB. There are a couple of ways you can lose your verification status:
Not Logging In – If you have not logged into your Google My Business dashboard in 6 months or more, you may have your verification pulled.
Lack of Activity – If you have not made any edits to your GMB page, not posted new pictures, or replied to customer reviews for a significant amount of time, you may also lose your verification status.
Google announced that they will send an email to GMB users before they actually revoke verification. If your business has lost verification due to inactivity, search your inbox for a notification from Google. It will contain instructions for reinstating verification.
Reason 4: Spam
Your heart may be in the right place, but your marketing strategies may get your GMB listing flagged and suspended. Google loathes spam. They will remove any content that they feel may be spam. So if you have asked your family, friends, neighbors, and random strangers to leave a review for your business, we applaud your gumption but this tactic may lead to your reviews getting removed.
Here is exactly how Google puts it in their own words:
"Your content should reflect your genuine experience at the location and should not be posted just to manipulate a place's ratings. Don't post fake content, don't post the same content multiple times, and don't post content for the same place from multiple accounts."
If you are getting reviews from people who haven't really patronized your business, if one person is leaving multiple reviews or if everyone is suspiciously saying the same things in their reviews, Google will likely flag the content as spam and remove it.
Unfortunately, the only thing you can do to prevent this is to make sure you are not using spammy tactics to get reviews. Instead, try these tested and proven review acquisition methods.
Reason 5: Deleted Reviews
Finally, some reviews just get flat out deleted. Either the user has gone back and deleted a review for whatever reason or Google has deleted an existing review of your business. There are a few reasons why Google reviews may be suddenly deleted:
The Review was from a Third-Party Site – If you are noticing that some of your Yelp or BBB reviews are no longer showing up on your GMB listing, it's because Google no longer includes reviews from third-party review sites.
The Review Contains Links – Including links in a review is not allowed. If someone left your business a review with a link, it will be deleted almost immediately after it is posted.
The Review was Redacted – In some cases, your reviewer may simply go back and delete their review of your business. A user's profile can also get flagged and their review removed if their Google Plus account had no activity before or after the review was left.
DataPins: Professional Review Service
In any case, the best thing you can do to make sure you have plentiful and helpful reviews is to utilize our innovative reputation management and review software. DataPins has custom-designed our software to help local businesses rank higher, improve their online presence, and make their reviews work for them. We can help you get more reviews and more conversions. Learn more about what our software can do for your company by contacting us!