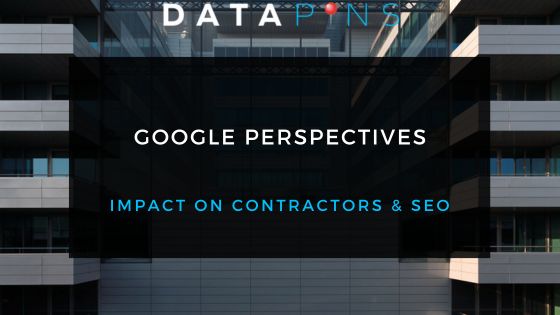 On May 10, 2023, Google unveiled its upcoming Search Perspectives filter at its annual Google I/O conference. The new search filter is designed to showcase expert content from verifiable sources.
Reading over the document, one quote stands out:
"In the coming weeks, when you search for something that might benefit from the experiences of others, you may see a Perspectives filter appear at the top of search results."
Perspectives will showcase content from discussion boards like Reddit and video platforms like YouTube Shorts and TikTok.
However, the filter itself is one of many ways that Perspectives will impact SEO.
Google Perspectives Impact on Search Results
The document goes on to outline how Perspectives will also be used to enhance Google's algorithm for all search results and serve as a continuation of the August 2022 Helpful Content Update.
The following quote demonstrates their intentions:
"In the coming months, we'll roll out an update to this system that more deeply understands content created from a personal or expert point of view, allowing us to rank more of this useful information on Search."
That statement clearly indicates how the newest algorithms will value content and that EEAT will become even more essential to ranking.
How Perspectives Might Impact Local SEO
Based on the statement above, all search results will be affected by Perspectives, including local search. As a result, local content that demonstrates EEAT will rank higher than content that fails to provide those signals. To prepare for these changes, you must insert EEAT.
Using DataPins to Create EEAT Signals
Since Perspectives will likely roll out within weeks, contractors should prepare now by activating EEAT signals on their website and Google My Business listings.
DataPins is the fastest and most effective way to achieve this goal in 2023. You can convert your jobs into pins with a few clicks and route them to optimized web pages based on service type and location.
Expertise
DataPins creates expertise signals by allowing contractors to snap photos of their job site, geo-coordinates, and schema markup. These combinations of data demonstrate expertise to search engine crawlers.
Experience
DataPins produces branded content that routes pins to a company website's individual pages. For instance, a website service page optimized for commercial roof repair in Dallas, TX, will show pins from commercial roofing jobs in Dallas.
Authoritativeness
DataPins progressively build authority by allowing companies to submit unlimited job site pins. As you begin to publish more social proof on your website, your authority progressively increases.
Trustworthiness
DataPins automates review requests through SMS and email so customers can validate their experience with your company and build trust with future customers. DataPins also connects reviews to pins so that prospects can view jobs in the context of customer feedback.
Last Word on Google Perspectives for SEO
Google has been hinting at its increased commitment to valuing EEAT for over a year. However, the recent Google I/O announcements have demonstrated that the time has come. Contractors looking to quickly prepare their web presence for modern SEO should invest in DataPins.