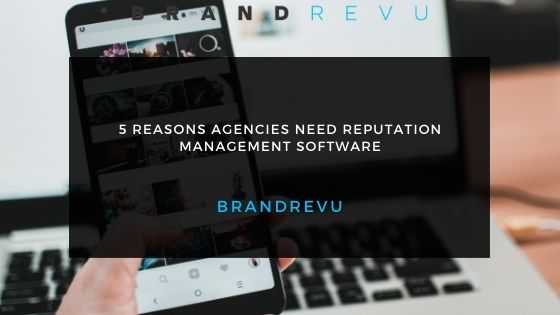 There are several reputation management tools available to SEO agencies, and yet some companies question whether they need to invest in one of them. Their skepticism is understandable because it can be a fine line between enhancing client campaigns and rendering your services useless. As aspects of digital marketing become more automated (including reputation management), agencies' role comes into question. Luckily, there is reputation management software made specifically for agencies. Here are five reasons agencies need to incorporate software into their services:
1) Increase Efficiency
Running an agency is a tall task. Many companies have dozens of clients, and keeping track of each campaign becomes strenuous. Reputation management software like DataPins can streamline both review generation and local SEO under a single dashboard. Boosting client campaigns while reducing employee responsibilities opens up resources for more detail-oriented tasks.
2) Retain Clients
SEO agencies understand that client turnover is rampant. Why? Because most agencies can't keep everyone happy. Furthermore, some clients may look at SEO as a temporary fix and end their relationship with the agency after ranking specific keywords (typically after two years). While companies will advise against this, most clients ignore their request and cancel anyway. Using DataPins software ensures the customer requires your services to maintain ranking.
3) Boost Rankings
It may seem like a no-brainer, but with more SEO companies competing for clients, it takes more to boost rankings. Agencies need software like DataPins to help their clients rank higher on Google Maps and organic. The truth is that Google pulls keywords from reviews, GMB posts, and job site pins, and DataPins is the only one that delivers on all three.
4) White Label
The primary reason agencies hesitate to invest in 3rd party software is branding concerns. What will clients think if they see another brand helping them produce more reviews and rank higher on search? The good news is that agencies can white label software like DataPins so that customers think the software is coming directly from their agency. You get to use your logo and help consumers believe you have everything they need.
5) Upsells
Agencies are continually looking to separate themselves from competitors and earn clients residual payments. Upsells help agencies make more quarterly and yearly to hire more employees and gain a more significant profit. The best way to upsell is to provide what label value from software like DataPins. By partnering with reputation management software, you can net a profit on each sale and keep customers happy in the process.
Why DataPins is The Only Choice for Agencies
While some reputation management software offers white labeling, none offer pins, which separates DataPins from all competitors. Clients' ability to pin at each job provides signaling for both Google Maps and Google Search, the first software to achieve both. The best part is that once clients leave your agency, all of their content gets pulled from the website. They can't maintain excellent rankings without paying monthly for the service. Call DataPins today at 800-775-1250 to learn more.